Message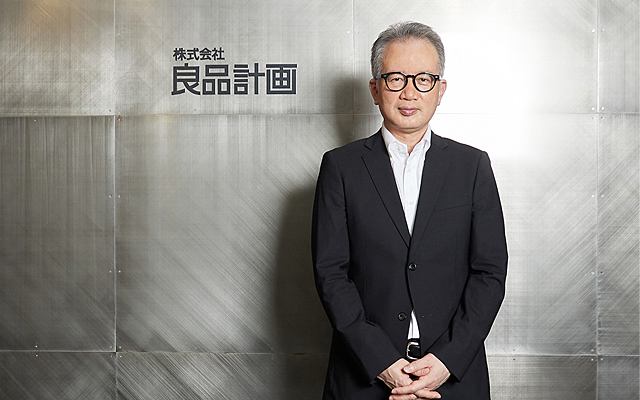 Second Founding
First launched in 1980 as a proprietary brand of Seiyu Store (now Seiyu GK), MUJI has been developing "no-frills quality products" for over 40 years by constantly returning to its starting point. MUJI products, which always take into consideration the environment and the producers, have been enjoying continuous support by customers from over 30 countries and regions across the world.
Ryohin Keikaku considers the fiscal year starting from September 2021 as its second founding period and has redefined its corporate purpose.
Our corporate purpose is to contribute to the realization of a decent society and living through our products, services, stores, and activities that consider the ideal relationship between human, nature, and manmade products, and a spiritually rich human society. On top of that, we will conduct our business with two missions in mind: providing the lineup of basic products and services that are truly essential for day-to-day life; and solving local issues and delivering positive impact for the region by working with local community.
Through its products, its services and its activities, Ryohin Keikaku will continue to contribute to the creation of a resource-recycling, nature-friendly, and sustainable society. Based on the core value of Ryohin Keikaku, "to contribute to society and people", all associates will work together to respond sensitively to the issues currently unfolding on the planet and the society, and strive to reduce the negative impact on the global environment and respect individuals throughout the entire cycle of all products, services, and activities we provide. To this end, we will place associates with the sense of ownership in leading roles in its business activities to practice public-interest people-centered management principle, in which the activities of individual stores rooted in the community, individual associates, and stakeholders will contribute to the public interest.
As a result, Ryohin Keikaku will create financially strong structure, pay taxes properly, and have appropriate return to shareholders. Furthermore, we will work together with our stakeholders to co-create a positive impact on society and strive to improve our enterprise value in the long term.
We would very much appreciate the continued support and understanding of our stakeholders.


Nobuo DOMAE
President and Representative Director