Commitments to the Circular Economy
Raw Material Procurement
The tools and clothing that we see around us were first developed when humans evolved to bipedalism and when they used objects in the natural world with ingenuity to protect themselves from harsh natural conditions and beasts. We have been ensuring safety and convenience by utilizing animals and plants as raw materials and forming them into clothes to wear and utensils for eating. Natural materials such as cotton, linen, and wool that have supported our lives since then have functions of helping humans who have lived in contact with nature.
Following in the steps of our ancestors, MUJI promotes manufacturing that makes the best use of the original functions of these natural materials. We are working to select raw materials that are collected and cultivated in a way that does not impose an excessive burden on the earth, animals and plants, and producers.
Moreover, as the primary raw materials, we use those that can be traced back to the production area as much as possible, and above all, we actually visit the production areas to check with our own eyes the conditions of collection/cultivation sites of major raw materials and the lives of producers.
We will continue to strive to procure raw materials in consideration of those who use them, those who make them, and approaches to engaging with nature.
Plant-based Materials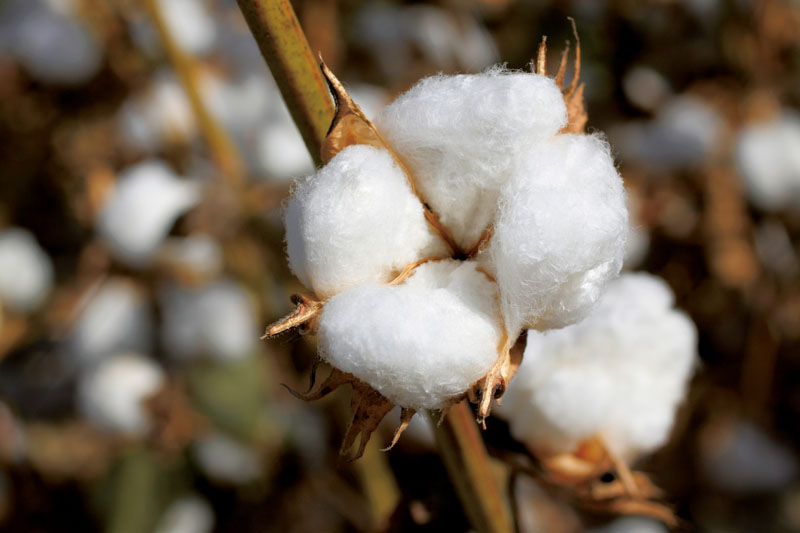 Cotton
At MUJI, we are making efforts for a consistent and long-term increase in the amount of organic cotton usage to manufacture products that are friendly to the environment and people. Organic cotton is grown by natural processes in a land without the use of any agrochemicals and chemical fertilizers for over 3 years.
All clothing products* have been using 100% organic cotton since 2018, and fabrics used in household goods have been using 100% organic cotton since the 2019 fall/winter products.
(*Excluding the following products: limited supply products made from reclaimed cotton and leftover cotton, yarn, or cloth as well as products of MUJI Labo and Found MUJI)
We will continue to promote the use of organic cotton as much as possible and to manufacture products that are friendly to the environment and producers.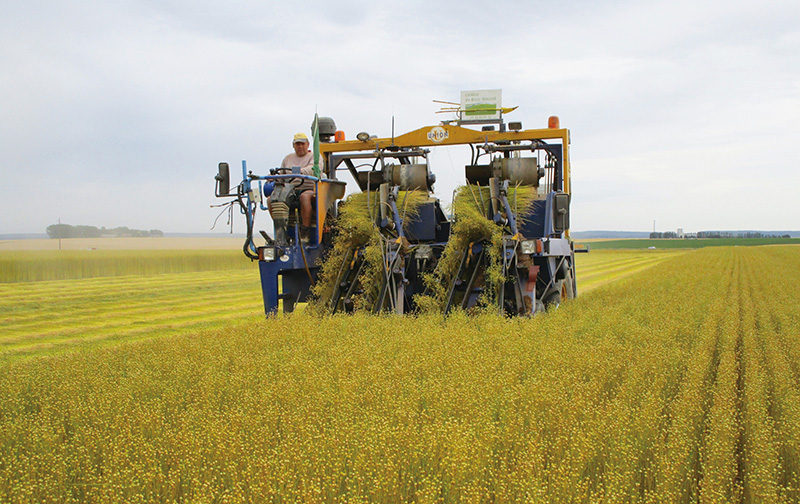 Linen
As for linen, which is the main material for spring and summer products, we only use the linen whose place of origin can be traced; the linen we use is cultivated mainly in France and China.
Moreover, since the 2019 spring/summer season, we have started to use organically grown hemp, which does not use chemical fertilizers or agrochemicals, in some apparel products. MUJI's organic linen is cultivated on farms that have abundant melted snow water and have few pests. Although it cannot be produced efficiently in a large amount, our goal is to provide products that are friendly to the environment and people.
Timber
For paper products, wood products such as furniture, and products using wood-derived raw materials*, we perform a survey or self-assessment (wood due diligence) on legal logging in accordance with the Clean Wood Act and other environmental laws and regulations of each country/region where we operate stores.
(* not applicable to 100% recycled paper and corrugated cardboard products)
In doing so, we are trying to avoid sourcing illegally logged timber by collecting copies of various certificates (documents issued by FSC, PEFC, or other public institutions, etc.) or confirmation documents for purchase/delivery history.
Animal-based Materials
From the perspective of animal welfare, we have established a supplier procurement policy.
Feather (Down)
As for animal-derived raw materials, we inspect the processes from the perspective of animal welfare.
For down, we use only the feathers reviewed and certified by a third-party organization to ensure five freedoms of animal welfare* in the breeding environment and to ensure that the material does not come from birds that have been subjected to any unnecessary harm such as force-feeding or live-plucking. We select raw materials by considering not only their functionality but also those who use them, those who make them, and approaches to engaging with nature.
* The five freedoms of animal welfare are as follows: (1) freedom from hunger and thirst; (2) freedom from fear and distress; (3) freedom from discomfort; (4) freedom from pain, injury, or disease; and (5) freedom to express normal behavior (source: Ministry of Agriculture, Forestry and Fisheries, "Livestock breeding management with consideration of animal welfare")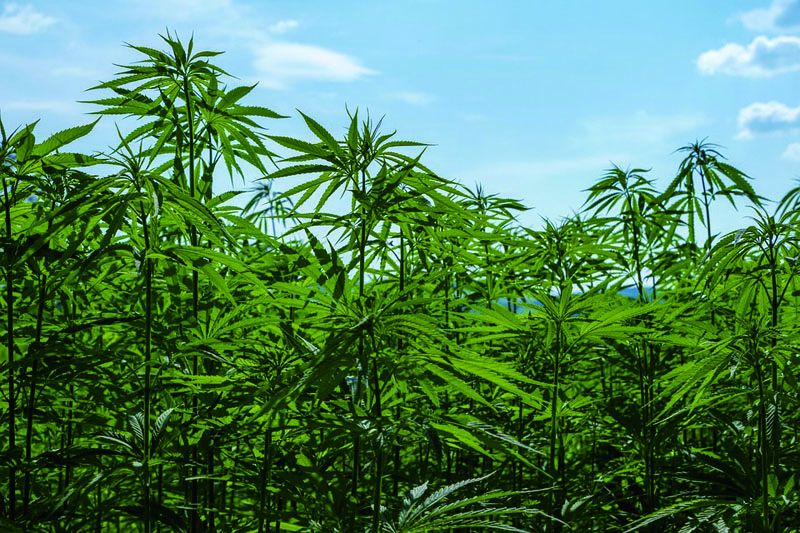 Wool
MUJI sticks to the gentle breeding method that treats sheep in a natural manner and uses only non-mulesed wool (excepting reclaimed wool).
There are various methods of raising sheep in each region, and non-mulesed wool refers to wool from sheep that have not undergone mulesing, which is a special technique of cutting off sheep skin and meat to prevent the infestation of maggots that is performed for sheep raised in a particularly hot climate.
We confirm that the wool we purchase is non-mulesed to ensure traceability when selecting the material.
Other Initiatives Related to Raw Materials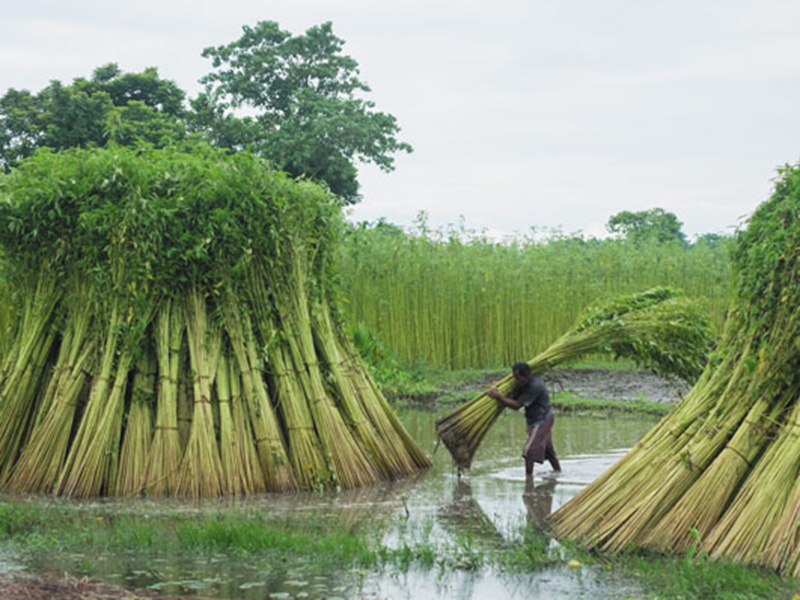 Reclaimed Cotton
We manually sort the scraps and leftovers generated in the production process of MUJI shirts and T-shirts, break them down into a cotton-like state, blend them with unused cotton, and spin and weave them again. A simple texture is the characteristic of these products.
It is an initiative to value the idea of ​​conserving resources and eliminating waste, which has been the fundamental principle of MUJI since its foundation, and to reclaim and commercialize the scraps generated when cutting the fabric of clothes.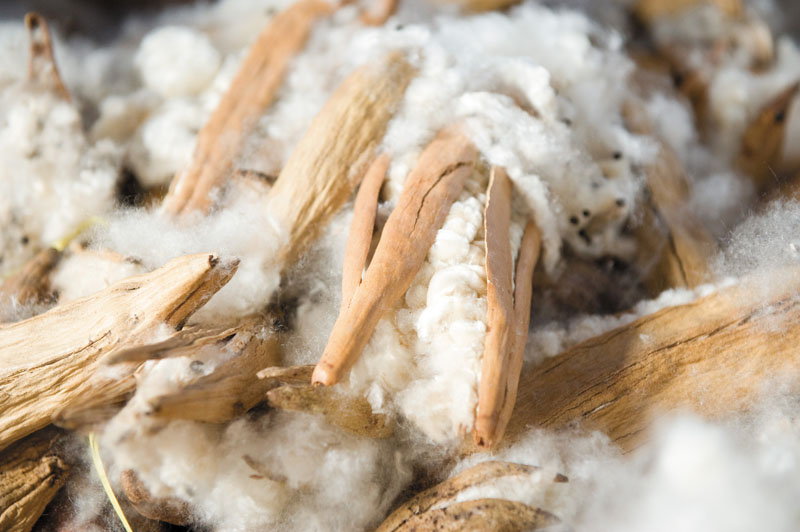 Skincare Series Made from Natural Water of Kamaishi
The skincare series is one of MUJI's major product lines.
Water is the main ingredient of skincare products. MUJI is very stringent about water quality.
The selected water is purely natural water drawn from a cave in Kamaishi, Iwate Prefecture in Northeast Japan, which has few impurities and is delicious to drink.
It is ultra-soft mineral water slowly filtered over decades, with a soft texture that seeps right into the skin.
We will continue to develop better products in collaboration with the people in Kamaishi with the hope that increasing the shipment volume of the skincare series will help in the recovery of areas affected by the Great East Japan Earthquake.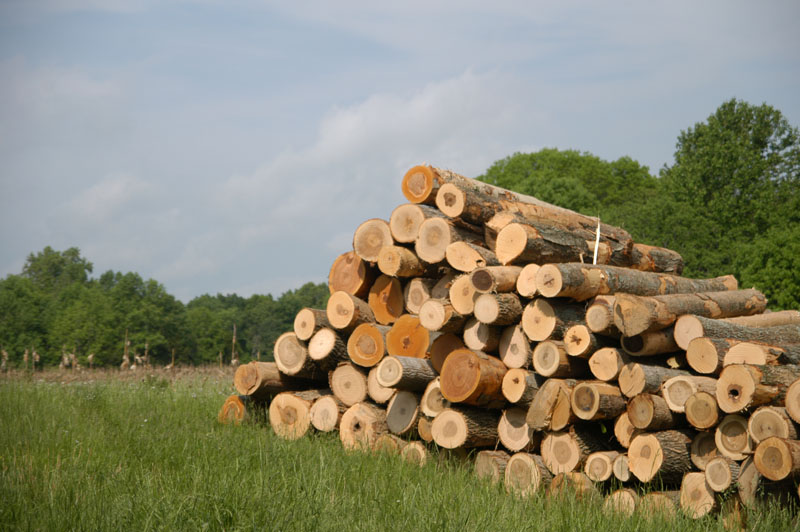 Development/Sales of Office Furniture Using Native Japanese Cedar
Japan is the third-largest forest country in the world, with forests accounting for 67% of the national land area.
By contrast, only approximately 30% of the total timber consumed in Japan comes from domestic sources.
The devastation of poorly managed forests has become a major social problem.
As a means to preserve the environment of Japanese forests while stimulating the forestry industry, MUJI developed office furniture made of native Japanese cedar in collaboration with Uchida Yoko Co., Ltd., a pioneer in the development of office supplies using domestic timber, with the aim of creating pleasant workplaces.
Cedar timber is generally used as a building material, and the remainder is mainly recycled into disposable chopsticks and fuel.
By working with a manufacturer in Miyazaki Prefecture, who has developed a technology to process such remaining cedar into a panel that can be used as furniture, we succeeded in incorporating the remainder into the furniture production line.
Cedar is used for the desktop and shelf boards that come into contact with hands, and steel is used for the structural part to ensure strength.
By effectively using trees as a whole, we have expanded the usage of domestic cedar.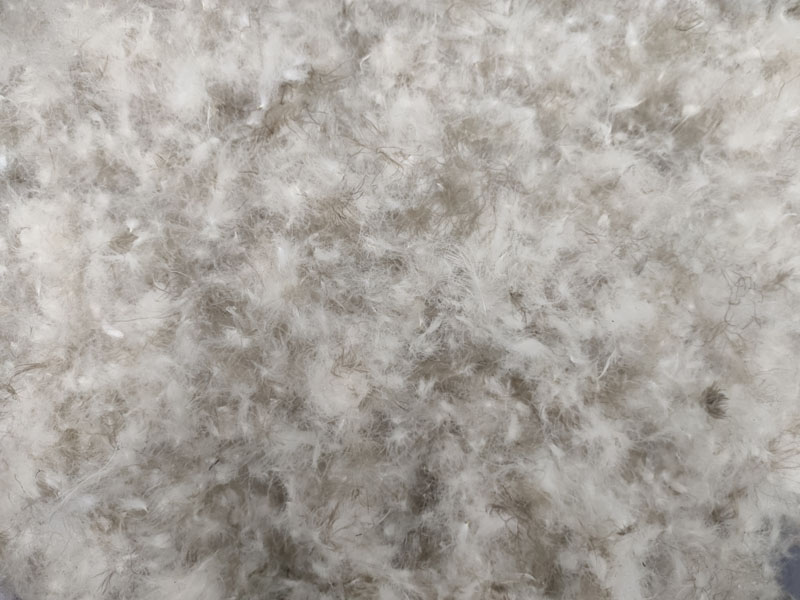 Selection of Ingredients for Café&Meal MUJI
At Café&Meal MUJI, we offer a variety of dishes based on the theme of Simple Food is Delicious, which make the most of the inherent qualities of ingredients and are easy on the body and delicious to eat, along with seasonal ingredients filled with blessings of nature.
We especially recommend the delicatessen menu, which features nutritionally balanced, healthy meals made using plenty of seasonal vegetables.
As for the ingredients that support the menu, our staff in charge travel around the world and directly visit production areas to source such seasonal ingredients while interacting with the producers. Furthermore, we actively use ingredients grown by eco-friendly farming methods.
Allergic ingredients are displayed on the Café&Meal MUJI menu.