Community Engagement
Supporting Producers
For urban dwellers, the fields, farms, and fishing grounds of production have become a distant reality, and products are just simply consumed. Most people don't know the producers; they don't know the land or the sea that nurtured these products. MUJI aims to provide an opportunity for customers to get to know the people behind these products as well as the production sites to let them reexamine their relationship.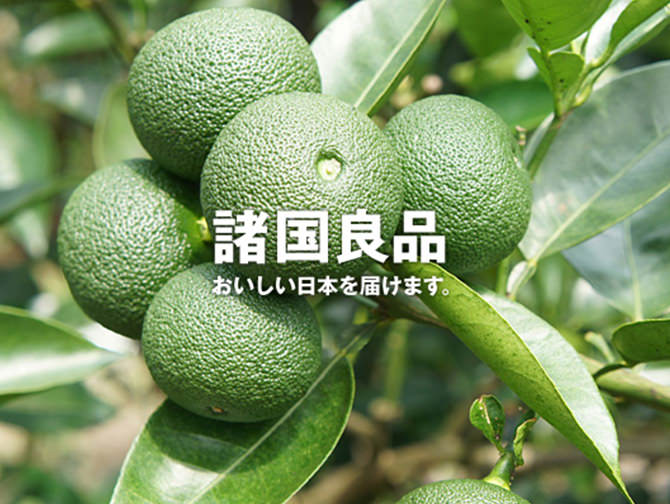 Shokoku Ryohin
"Shokoku Ryohin" is an online store which introduces products that are native across the regions of Japan.
They are of rare and wonderful value and have existed as local essentials for generations, but they have not been widely distributed due to limited production quantities and period or lack of sales channels or inability to meet the quantity and quality requirements of major corporations. We deliver such items directly to customers together with the passion and message from each producer.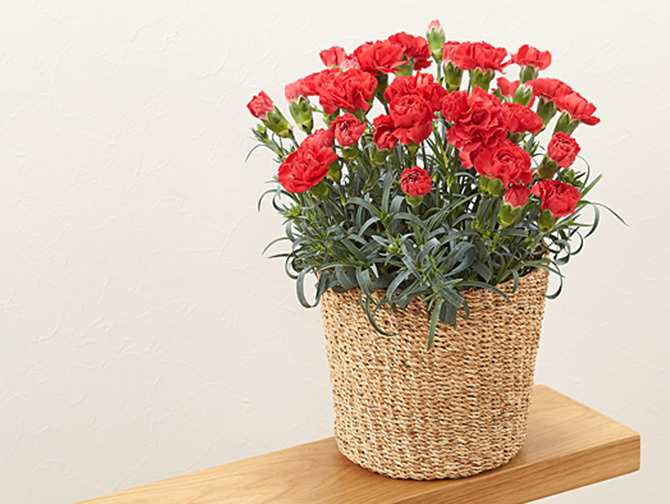 Supporting Flower Growers
We often visit the flower growers who have been mostly our source of Mother's Day gift flowers and green plants; this is one way for us to establish direct communication with them. By visiting them in person, we believe that we can develop a relationship of trust and deliver the thoughts of the farmers to our customers.
We will continue to deliver flowers and green plants that have been carefully selected for their origin and quality because we want people to enjoy them best.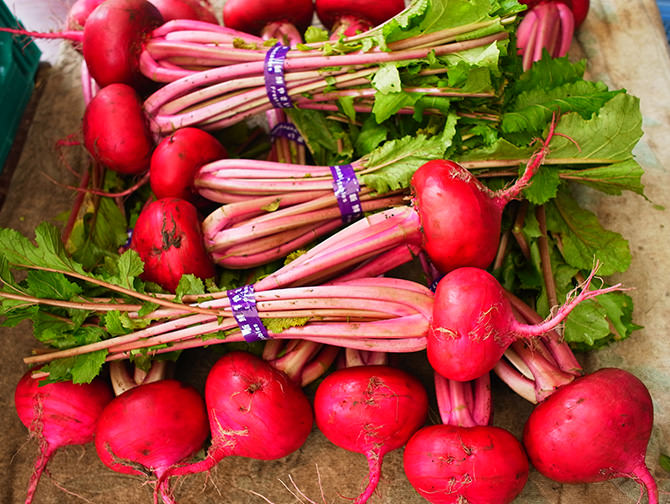 Consumption of Local Foods
Café&Meal MUJI promotes the use of domestic ingredients such as Jersey milk from Tochigi Prefecture, black tea from Okinawa Prefecture, and Tosa Buntan from Kochi Prefecture. This initiative aims to support our local producers.
By utilizing traditional and specialty vegetables and ingredients unique to each region, we aim to link producers with customers and provide more information about these places where these produce come from, further paving the way for the revitalization of these regions.
Our diverse deli is supported by vegetables that have been painstakingly produced, and we travel directly to production areas around Japan and the world to interact with growers and procure the best seasonal ingredients available. Café&Meal MUJI carries on the farmers' mission to serve seasonal vegetables in the most delicious way possible.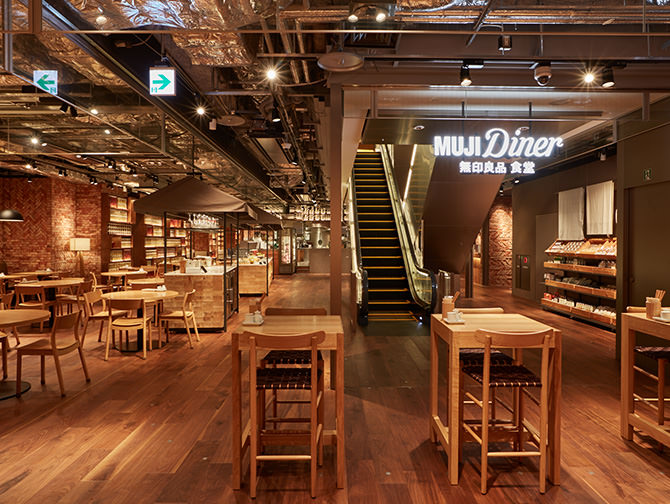 MUJI Diner aims to connect producers and customers
MUJI aspires to be a platform that creates good relationships between people, people and society, and people and nature.
The lush sweetness and acidity when you bite into a freshly picked tomato. MUJI values the deliciousness of such "simple food." At MUJI Diner, we aim to highlight the importance and enjoyment of food by providing "simple food" that is healthy for the body and at the same time delicious. MUJI Diner's relaxed atmosphere is also a plus point. We offer meals made with the freshest ingredients, including seafood shipped directly from fishing ports and meat and vegetables selected by traveling to the area of origin.
It is our sincere hope that the MUJI Diner will become a place where producers can connect with their customers, a place that provide an opportunity to think about food.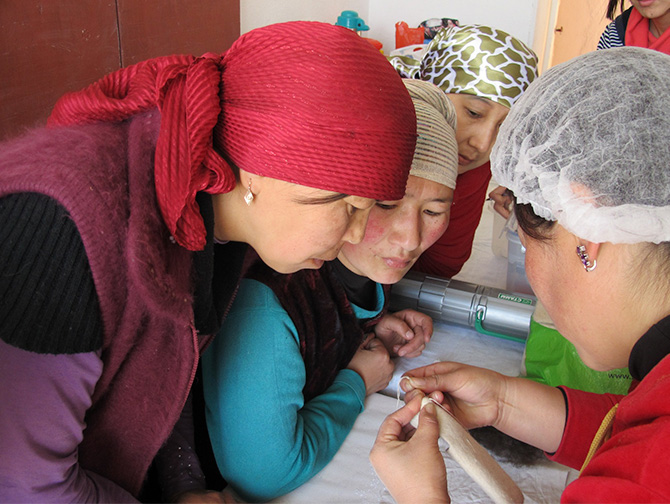 Product Development Project in Kyrgyzstan
Ryohin Keikaku has been supporting the One Village, One Product project by the Japan International Cooperation Agency (JICA) and have been developing products together with JICA.We aim to leverage regionally sourced products to help our producers to become self-sustaining through knowledge sharing, training, and other technical support, which in turn could help them create a self-sustaining business.
Launched in 2011, we sell felt products made exclusively from Kyrgyz sheep's wool, crafted by hand with no sewing points. From animal figurines to slippers for everyday use, these are warm and expressive products made with superior technology and time and care. They are sold in MUJI stores not only in Japan, but also in stores across Europe, the United States, and China.
This project has been approved as a Business Call to Action (BCtA) initiative by the United Nations Development Programme (UNDP), making MUJI the first retailer in Asia to do so.
Summary of 2021:
Total value of goods ordered: $67,815.
389 people were employed and 54 training seminars were held, attended by a total of 432 people.