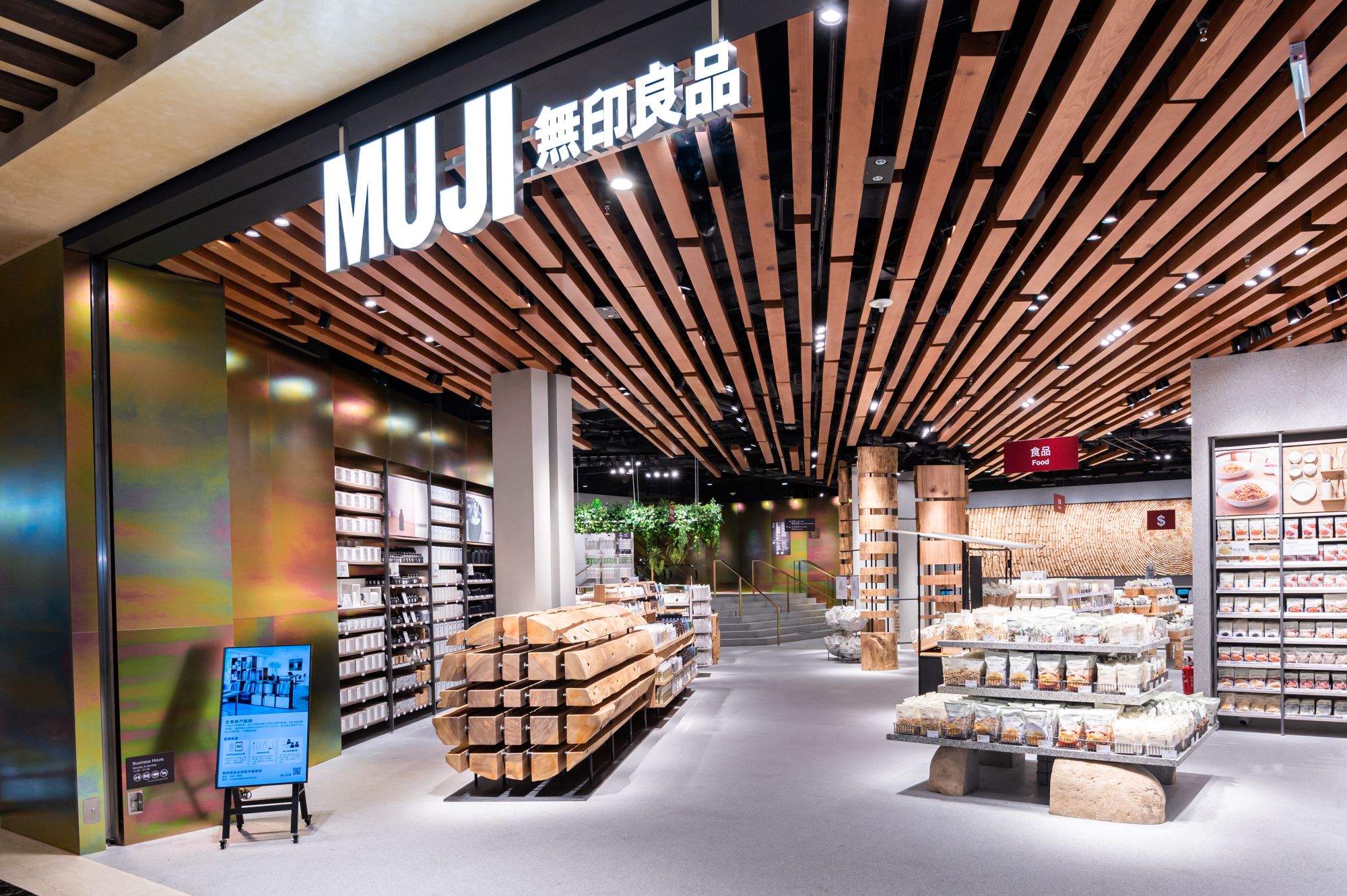 First Store in Macao "MUJI The Venetian Macao" Opened
 On December 16, 2022, "MUJI The Venetian Macao", the first MUJI store in Macao, opened with an area of 1950 m2, largest in the Macao and Hong Kong region. There were no MUJI stores around Macao, so customers in Macao had to visit MUJI stores in Hong Kong, which was about an hour's drive away.
■Opened in the Shopping Mall of a Casino Resort
 The Venetian Macao is an integrated resort in Macao, which is a special administrative region of China located in southern China. Macao was a Portuguese territory from the 16th century until 1999, when it was returned to China. The city has many buildings and parks that have been preserved as world heritage sites from its time as a Portuguese colony. Macao is also a casino resort destination, attracting tourists from all over the world, including mainland China, Hong Kong, and Southeast Asia.
 The Venetian Macao is one of the casino resorts in Macao. It features a casino, a five-star hotel, a shopping mall, and restaurants. The shopping mall has over 350 stores of various genres, from luxury clothing stores to food stores, and includes Japanese casual fashion brands. As there are few shopping malls in Macao, which is a tourist-oriented city, The Venetian Macao is also widely used by locals for daily shopping.
■Store Concept is "Nature and Modern Living"
●Interior Décor Using Natural Materials
 MUJI actively creates products that brings out the best of natural materials. In the store's interior, natural materials are widely used, with stone-piled walls, wooden tables and shelves, and columns made of wood and stone. The check-out section makes heavy use of wood and stone. In Macao, where the presence of nature is limited in daily life, so we actively help customers experience the beauty of natural materials.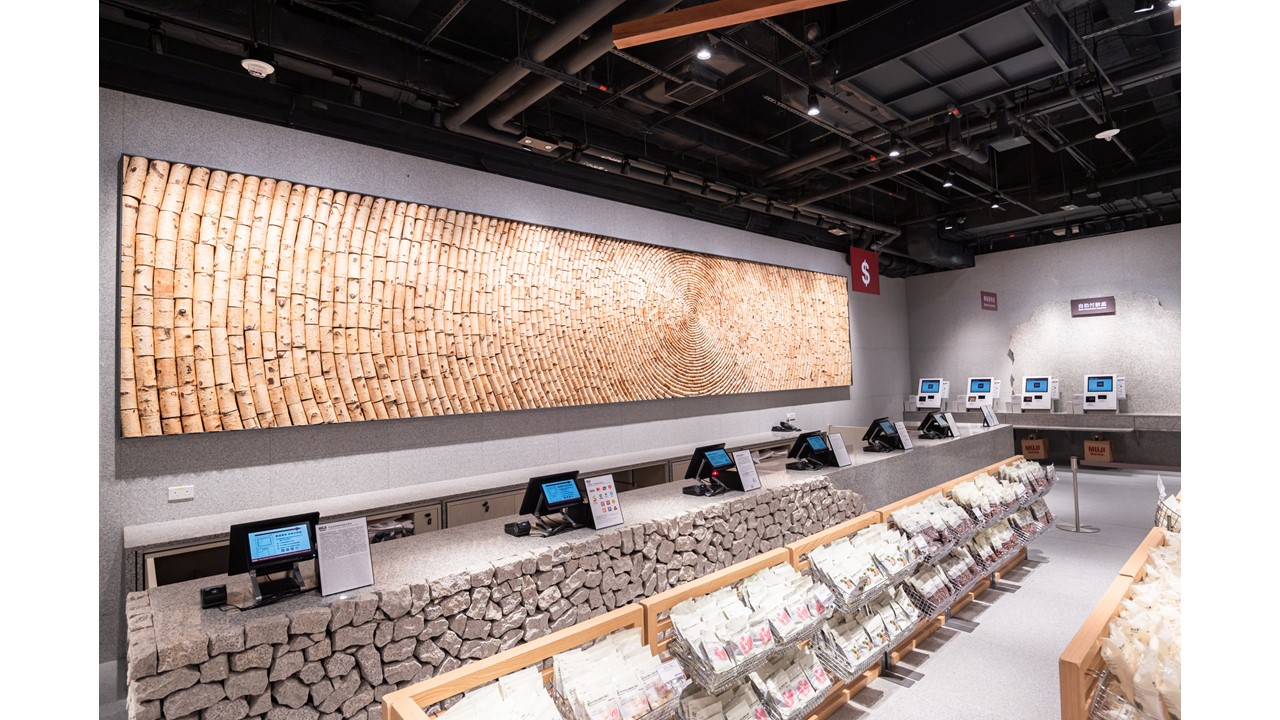 ●A Solution to the "Modern Lifestyle" of Macao and Hong Kong
 In response to the unique modern lifestyle of Macao and Hong Kong, where population is high and usable land is limited, MUJI offers ideas for comfortable living in limited spaces. The store has a thematic display area for living, dining, and bedroom. MUJI furniture is popular with customers in Macao and Hong Kong because they are designed to fit well in limited spaces. This store is also popular among Hong Kong customers who visit to get inspirations about interior arrangement and home furnishing as the thematic display is bigger than any of the MUJI stores in Hong Kong.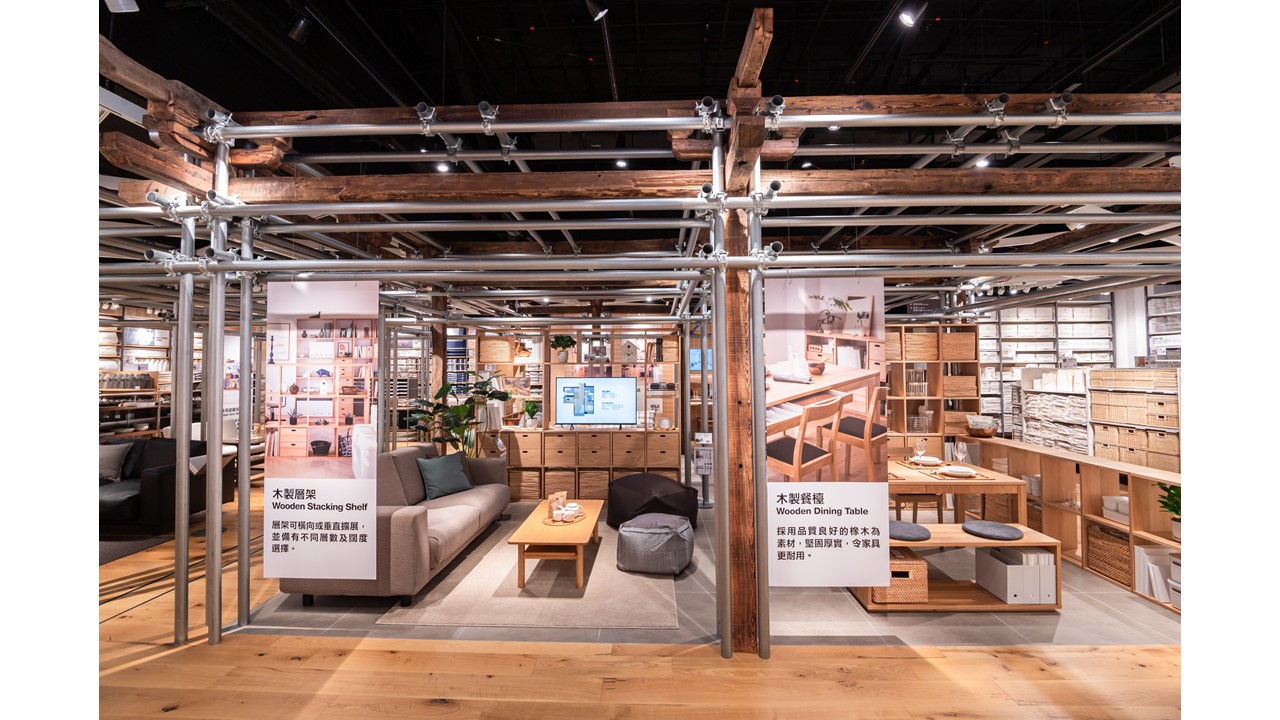 ■The Store Aims to be Useful for Locals as well as Tourists
●Help Local Shoppers Find Daily Necessities
 Since local shoppers also come to purchase daily necessities, the store offers a range of items that support daily life of locals, including clothing, household goods, and food. The store is divided into two floors, with the first floor featuring women's clothing, health and beauty products, MUJI to GO, and food. The second floor includes men's and children's wear, stationery, furniture, and home décor products.
●Wide Selection of Items for Tourists
 The store shelves a wide variety of travel-friendly products such as Water Repellent Backpack, Neck Cushion, and Gusset Case in the MUJI to GO space for tourists visiting the area.
 "MUJI The Venetian Macao" aims to be a store that is useful for both residents and tourists.