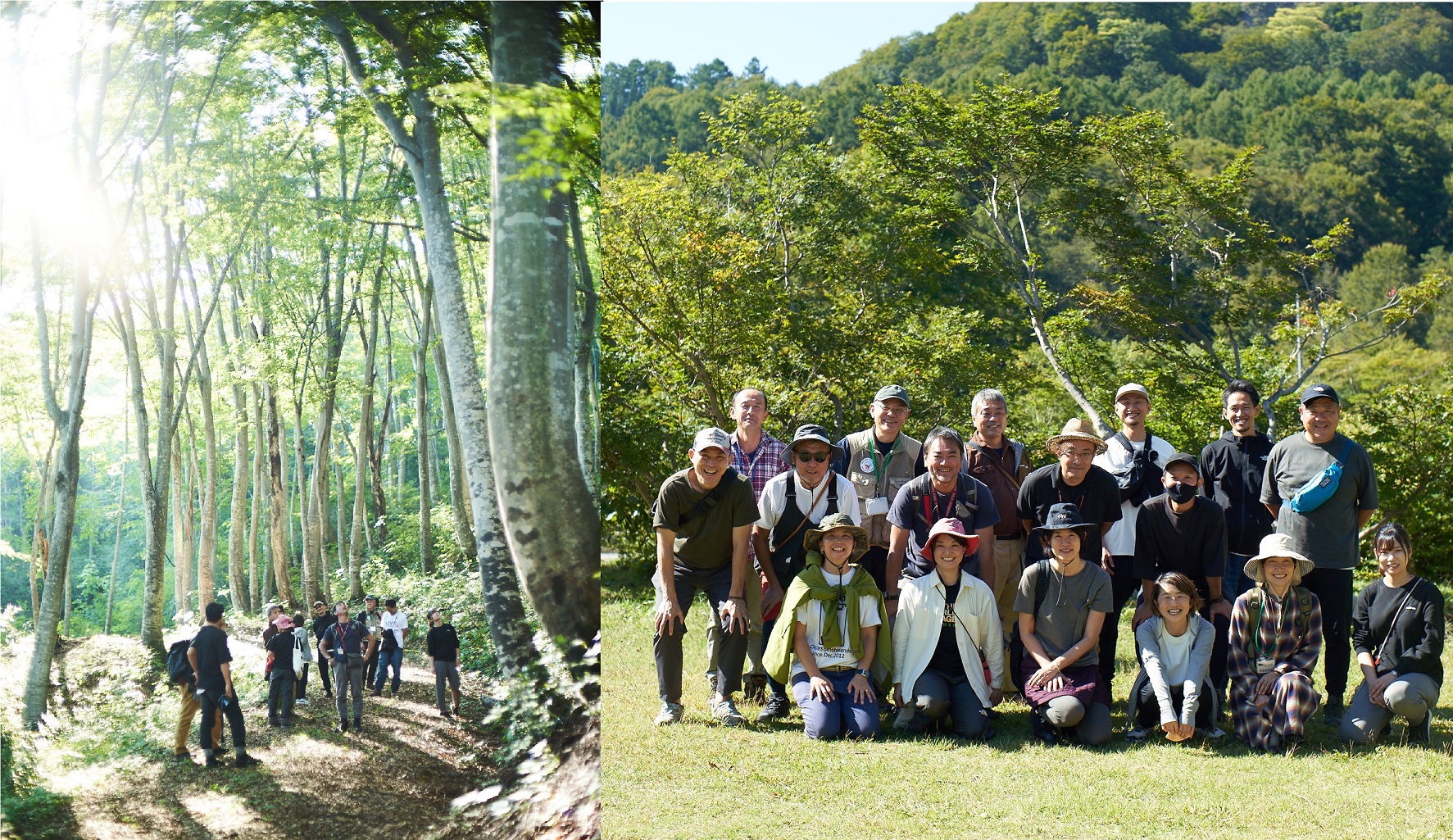 "Physical and Mental WELLNESS Meeting 2022" Held at MUJI TSUNAN CAMPSITE
 On October 1st and 2nd, Ryohin Keikaku held its first "Physical and Mental WELLNESS Meeting 2022" at MUJI TSUNAN CAMPSITE and at "Taruta Forest," a forest therapy base* in Tsunan Town, where 26 participated.
* A research-based practice supporting the healing of individuals through the immersion in forests
■The "Well-being" Way of Life
 The MUJI TSUNAN CAMPSITE in Tsunan Town, Niigata Prefecture, opened in 1995 is a large and beautiful campsite located on the highlands surrounded by nature with panoramic view of the fluvial terrace below. In addition to camping, visitors can enjoy outdoor activities including mountain biking, fishing, and hiking.
 On September 14, 2022, Ryohin Keikaku and Tsunan Town signed a collaboration agreement to enhance local development. As the first initiative, MUJI TSUNAN CAMPSITE went beyond camping and lodging by providing visitors with an experience known as the state of "Well-being", described as the state of physical, mental, and social well-being.
 The program included forest therapy, meditation, eating well, and other activities designed to boost mental and physical health. Since this was the first attempt, the campsite also invited MUJI employees from regional departments and headquarters and members of Tsunan Town Hall on top of regular customers and locals.
■Program Details
●Walking in the "Taruta Forest"
 On day 1, participants visited the "Taruta Forest" to feel the surrounding life with their senses in the autumn forest. Taruta Forest is a forest therapy base certified by the Forest Therapy Society* as having healing properties. Participants strolled around the forest guided by Masayuki Okamura, the Chairman of Forest Therapy Society, who explained ways to enjoy the forest such as breathing and moving in the forest. During a break, Okamura brewed tea from nuts, leaves and herbs using a traditional extraction method. "The aroma, sweetness, and bitterness mixed well and was soothing to both body and soul", commented one participant. "It felt like drinking the essence of the forest directly into my body," commented another who was pleasantly surprised at the taste.
* The nonprofit corporation that engages in forest therapy activities

 
 
● Enjoying Meals in the Tarp
 Participants enjoyed dishes made with local ingredients cooked with traditional methods, such as soybeans in fish sauce and herring marinated in miso. They were served along with sake made at a local sake brewery. Everyone shared their thoughts and experiences on healthy lifestyle and work-life-balance, and health of their loved ones, providing an opportunity for participants to bond.
●Bonfire Experience
 In the evening, participants gathered around a bonfire to discuss health and life. The sound, the frequency, and the flickering of flames are said to have healing properties and brings people together. The participants enjoyed the scent of the forest, the gentle breeze, and the slow flow of time as they gazed into the fire before bed.
●Healthy Morning Routine
 The morning began with a stretching session to slowly awaken the body stiffened by the tent stay followed by a meditation walk through the forest, where participants were asked to consciously empty their thoughts.
●Sharing About Health
 For the last program and to wrap up the meeting, participants sat in a circle and shared what they do daily to stay healthy and ways to quit unhealthy routines. The organizers encouraged everyone to share their thoughts, and those who were shy found courage by breathing the fresh air and seeing greens all around.
●Comments from Participants
 Heading into the weekend, I had no idea what "well-being" meant and its value. It gave me an opportunity to rethink my own health and lifestyle. People who are busy and don't have time to rest their mind and body needs to experience this.
●Comments from Organizers
 In our busy lives, it can be difficult to take the time to attend to our minds and bodies. Outdoor recreation such as forest walking and camping have benefits not yet well known to the public. We want to see more people participate in the next event so we will further communicate health benefits. Leveraging Tsunan Town's heavy snowfall, we plan to hold the next event in the spring with snow on the ground.
 


■Masato Ishikawa, Regional Producer, Social Good Division
 Joined the company in October 1996 as a contract employee, responsible for the planning, development, and operation of MUJI campgrounds as we as the planning of various outdoor events. Since September 2022, he became in charge of working as a regional producer in the Social Good Division.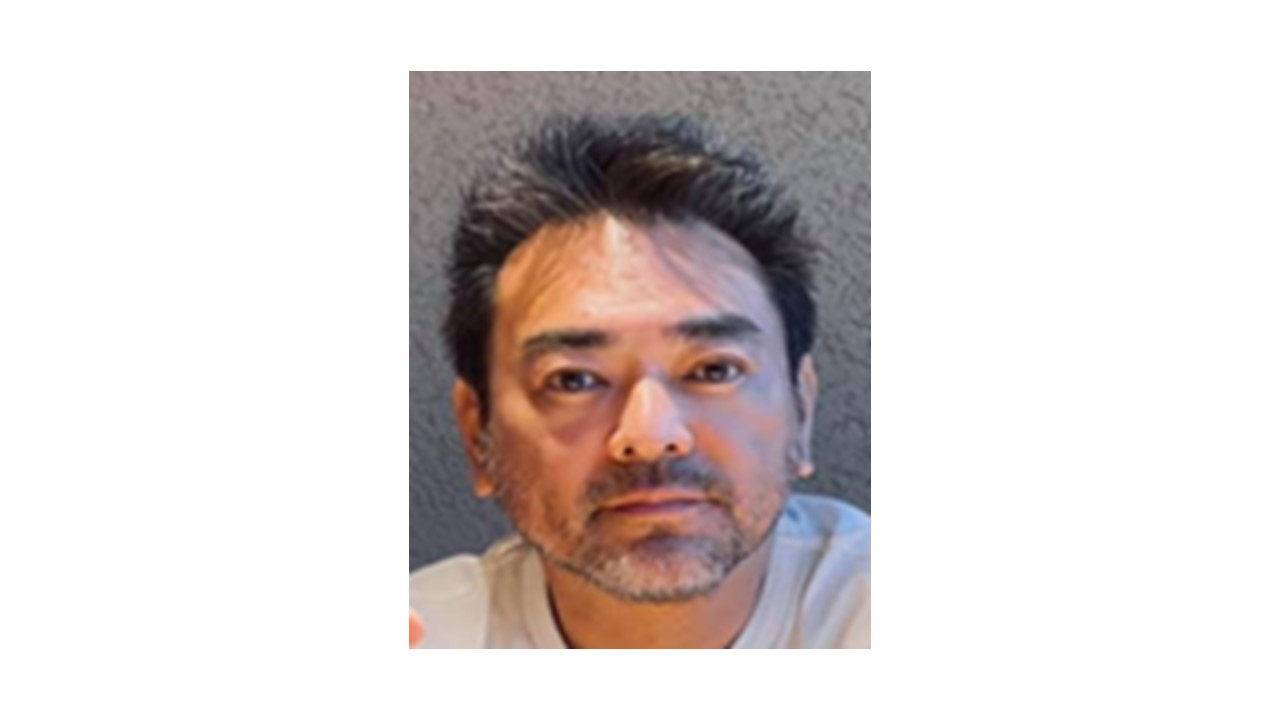 ■Ishida Masaomi, Head of MUJI TSUNAN CAMPSITE
 Joined the company in April 2004 as a contract employee and was assigned to MUJI TSUNAN CAMPSITE and implemented various events at the campground. In 2011, after the Tohoku earthquake, he took part in disaster relief activities using skills and experience gained from camping. In September 2022, he was put in charge of MUJI TSUNAN CAMPSITE a full-time employee.