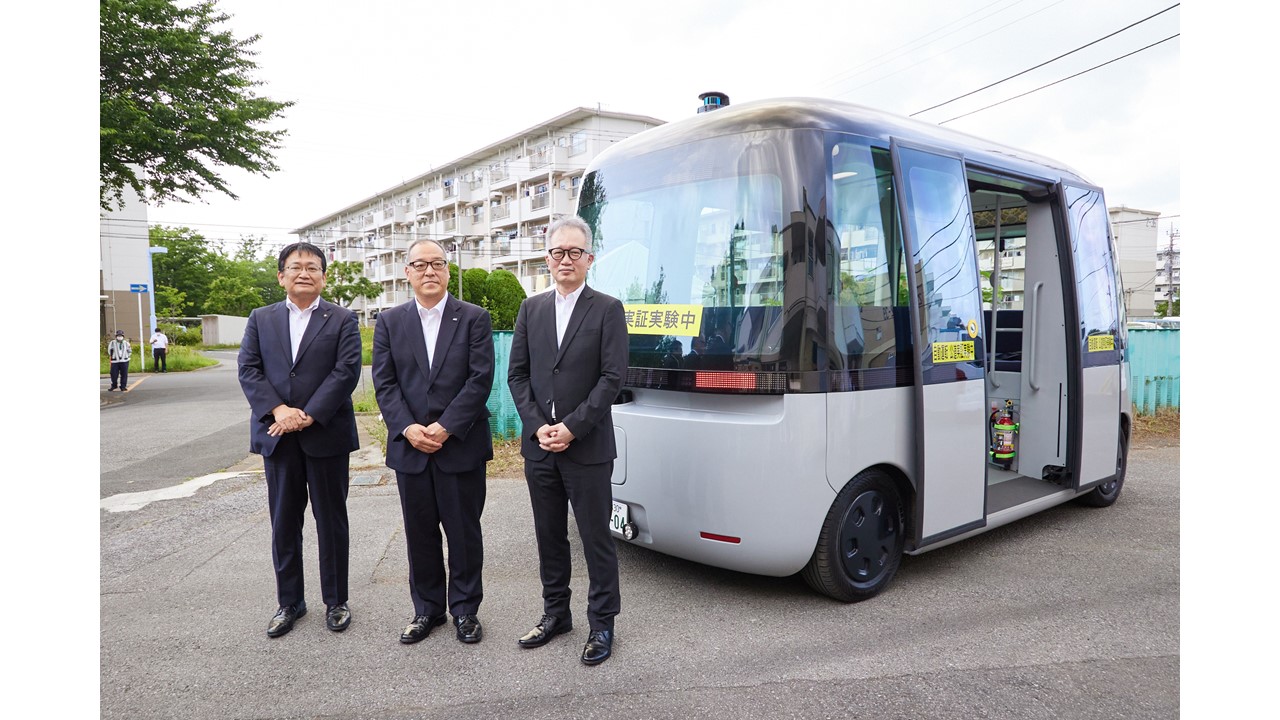 Autonomous Shuttle Bus, GACHA Makes Appearance in Hanamigawa Apartments Revitalization Project
 The Hanamigawa apartment complex, a populous residential area in Chiba faces aging population where many of its residents have difficulty with daily shopping and other basic needs. As this phenomenon is becoming more common throughout Japan, technologies such as drones, robots and autonomous buses are considered as viable solutions. From May 24 to June 2, the trial project of autonomous shuttle bus powered by Sensible4's self-driving software, GACHA took place to learn its feasibility as a way to assist with mobility within a large apartment complex.
 The experiment presents an important opportunity to understand the impact of self-driving buses in a highly clustered residential environment – specifically, how it can expand the range of mobility, develop the community, and contribute to regional vitalization.
 Backing this project is Ryohin Keikaku along with its partners, Chiba City, MUJI HOUSE, and Urban Renaissance Agency (UR), signing an agreement on May 26 to further renovate and revitalize one of the largest housing complexes in Chiba Prefecture.
 Aside from transportation assistance using GACHA, the project also seeks to develop healthcare solutions, boost community engagements through events and marketplaces, and build a better environment for children.
About GACHA
Dimensions: L4.6m x W2.5m x H2.8m
Capacity: 16 people (seats 10)
Maximum speed in autonomous mode: 40 km/h (speed was kept under 20km/h during POC runs)
Engine / Power Source: 4WD, fully electric
Driving Distance: 100 km or more with fast charge (wireless recharge available)
More about GACHA:https://www.muji.com/muji-gacha/
Routes of Operation
GACHA ran on routes that pass by shopping areas, bus stops, and meeting grounds. It is designed to help create opportunities to go out, build community, and revitalize the local living area.
About Hanamigawa apartment complex
Located in Hanamigawa-ku, Chiba City, Chiba Prefecture, the Hanamigawa apartment complex is a typical large-scale housing complex built in the 1960s with a total availability of 7,200 units of which approximately 5,700 units are available as rental.