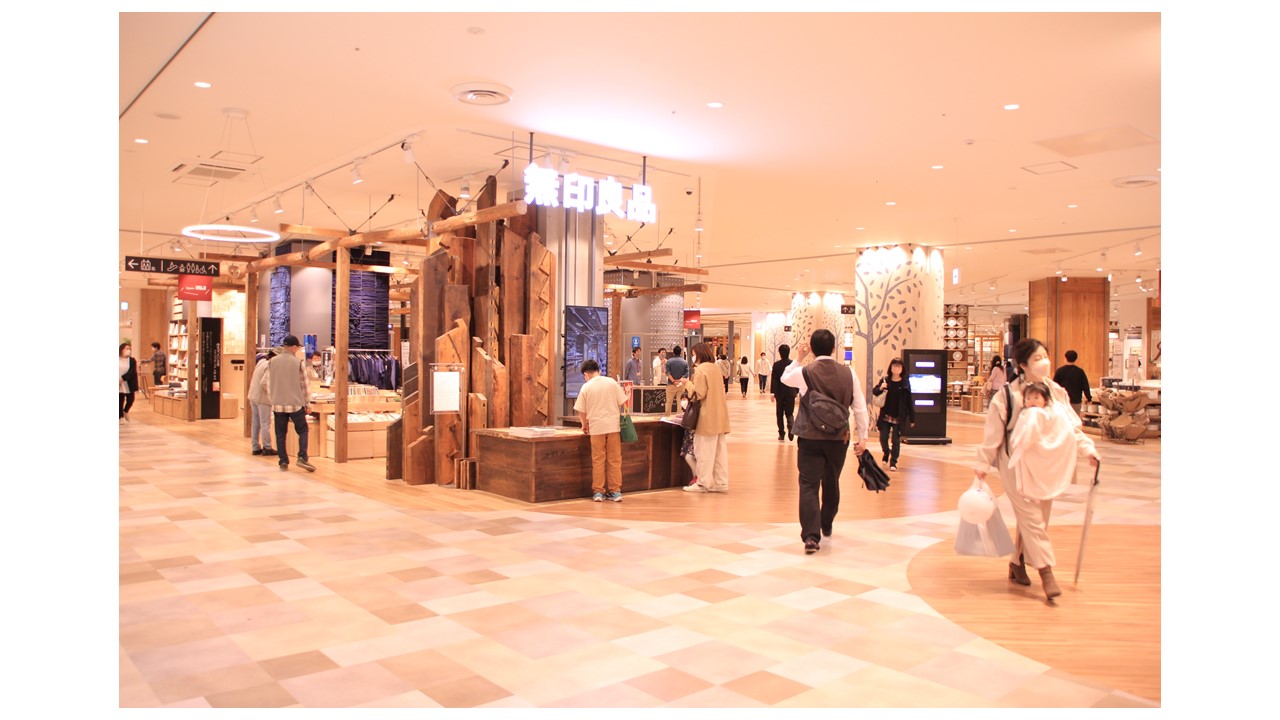 The Biggest MUJI in the World, "MUJI Hiroshima Alpark" Opened on April 22
 From selling locally sourced produce and seafood to free health counseling, MUJI Hiroshima Alpark is on a mission to support the Hiroshima community and deliver healthy lifestyle.
■Store Overview
 With a massive sales floor area of 6,180 ㎡, the store spans two floors in the west side of Alpark shopping center where the first floor sells frequently purchased items such as food, apparel, and daily necessities while the second floor sells items desired on certain occasions such as furniture, storage items and kitchen items. Also, for customer convenience, food section is placed right beside a grocery store.
 Hiroshima Prefecture has one of the lowest healthy lifespan in the country with an aging population, so MUJI Hiroshima Alpark decided on 6 healthy themes for the store: "eat well", "be conscious of the environment", "stay healthy", "live in good environment", "support local businesses", and "connect the community".
 Getting the community involved is a priority, hence it is reflected in the store layout. Right in the entrance of the upper floor is Open MUJI where local shops are invited to open booths, and various local events are often held. The Healthcare Center is also placed near center of the store.
■Store Features
●Fresh locally sourced vegetables and other food products
●Pouched curry organized by country together with complementary ingredients
●To reduce food waste, certain food items including grains, nuts, and coffee beans are sold by weight
●To reduce plastic waste, hair care products such as detergent and shampoo are also sold by weight. Bring your own bottle!
●Healthcare Center for customers to walk-in and share their physical and mental concerns with healthcare professionals. Unlike visiting the doctor after symptoms appear, even those who have no symptoms but need someone to hear their concerns can visit.
●Customers can enjoy the fragrance of various essential oils
●Sell of furniture and renovation service for diverse customer needs
●24 local shops and communities including bakery, coffee shop, and palm reading opened stalls on the day of grand opening, also to be held on future occasions