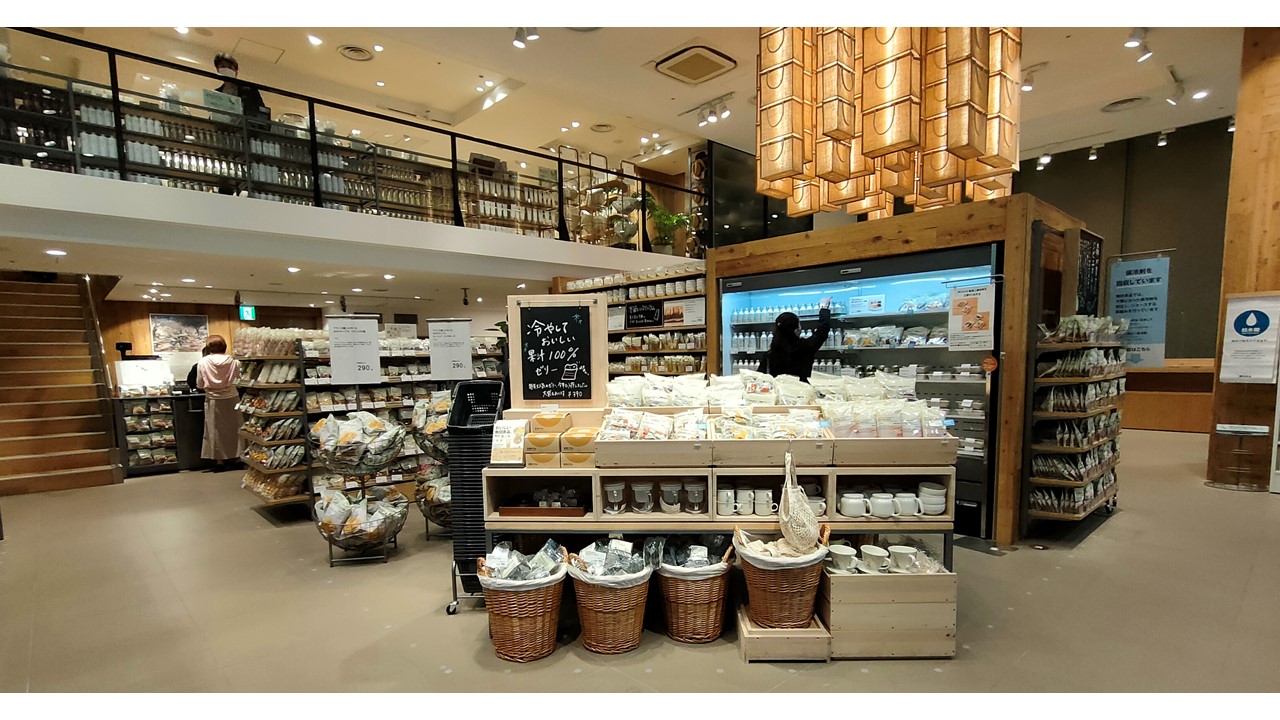 "MUJIcom HANKYU SANBAN GAI" Opened
 On April 1, MUJIcom opened its doors in HANKYU SANBAN GAI, a lively shopping mall where commuters and visitors from domestic and overseas come and go. It is directly connected to Hankyu Osaka-umeda Station, the hub of limousine (airport) buses, JR and other railways.
■Store Overview
 The store is located inside HANKYU SANBAN GAI right by the bus terminal and can be conveniently accessed by daily commuters and travelers. Foods and essential goods are widely available, much like a convenience store. There is also an extensive lineup of travel items and space for customers to take a break while they wait for the bus.
< Product Lineup for Office Workers and Travelers>
 The store comes with a wide selection of frozen foods and meal kits that can purchased on the way home for a convenient meal. In addition, lunch boxes prepared by Café&Meal MUJI Grand Front Osaka, located just 5 minutes away, are delivered every morning exclusively to this store. Furthermore, there are travel essentials such as neck pillow, socks, and portable skincare products for tourists visiting the area.
      ・A wide selection of frozen foods and bento boxes
      ・Travel essentials and items for everyday life
      ・A space to relax while waiting for the bus
 Travelers can enjoy 100-yen coffee while they rest in view of the arrival and departure of the buses bound for the airport. The table has power outlets and storage space for backpacks and other items. Community papers, guidebooks, restaurant information and business cards are also available.
< Space to Connect with the Community>
      ・This shelf has community papers and books
      ・This area shares tips helpful in daily life as well as MUJI's beliefs
     ・There is a blackboard for customers to leave comments so the store can better understand customer needs