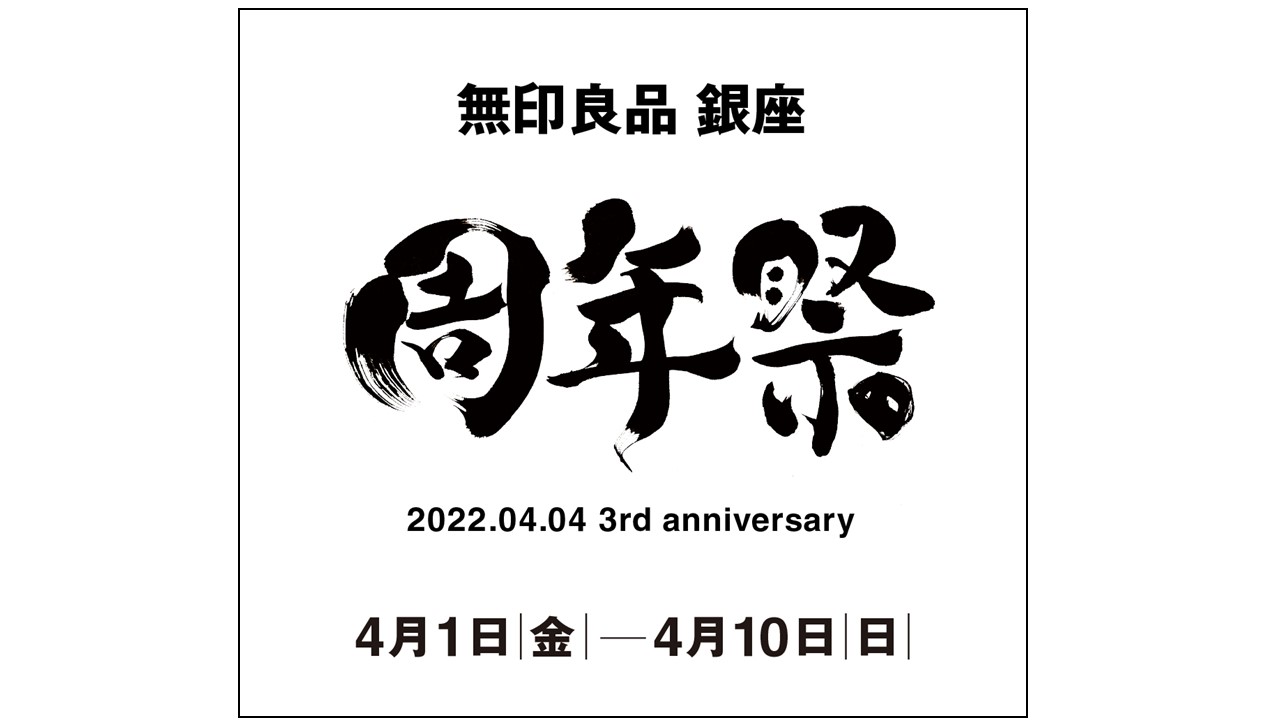 Events
Products/Services
Stores
"MUJI GINZA Anniversary Festival" held to Celebrate 3rd Anniversary
 MUJI GINZA which launched on April 4, 2019, commemorated its 3rd anniversary with "MUJI GINZA Anniversary Festival", held from April 1 to 10. The celebration featured food stalls of renowned and trendy shops in Ginza, lucky bags containing merchandises from various stores in GINZA, extra complementary service for hotel guests staying at MUJI HOTEL GINZA, live talk show, and more.
●Community Market in Ginza
 MUJI occasionally holds Community Market to bring communities together. Popular and renowned local businesses in Ginza including Kabuki theatre, bakery and restaurants opened limited-time stalls, attracting many visitors to the store.
●Opening of a Bar by the Staff Members of MUJI GINZA
 MUJI GINZA staff members opened the "Yanagi Bar", naming it after the willow tree, a symbol of Ginza. The bar aims to connect people to create a place where people in the community can have casual conversations about Ginza. On April 1, Mr. Daichi Saito, the owner of a long-established Japanese confectionery shop, and the representative of a community-building organization for Ginza was invited as a guest to share the charm and history of the Ginza district. Going forward, the bar will open every Friday night.
 MUJI GINZA will continue to contribute to the community and have its store serve as a local community center and work on the issues of the local area.