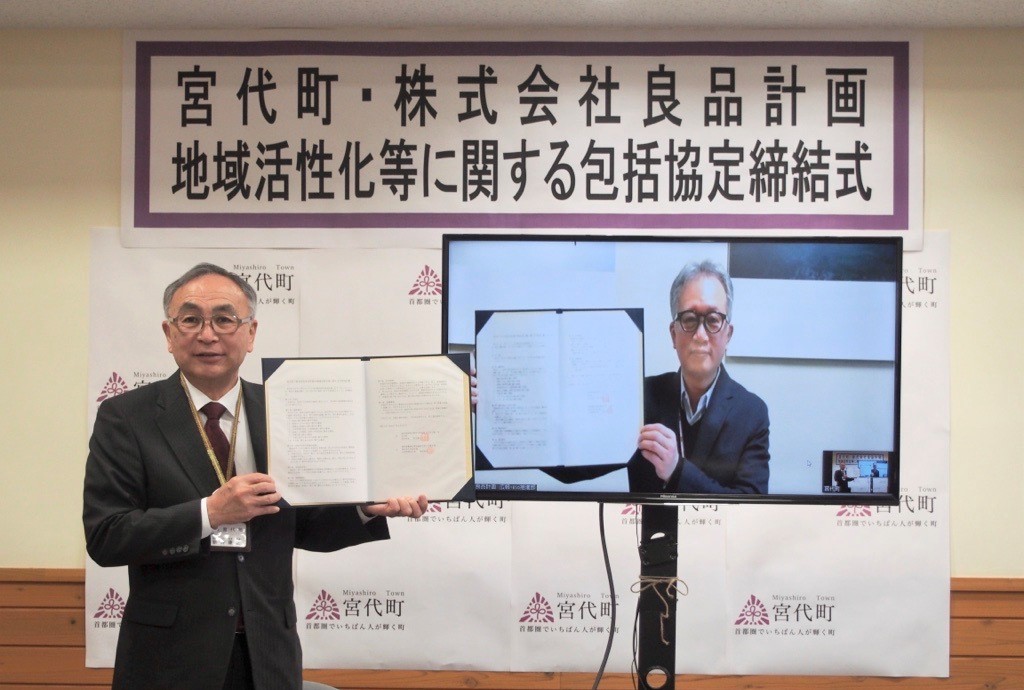 "Comprehensive Cooperation Agreement" with Miyashiro Town
 On Thursday, February 10th, Ryohin Keikaku Co., Ltd. signed a "Comprehensive Cooperation Agreement on Community Revitalization" with Miyashiro Town in Minami-Saitama County, Saitama Prefecture, Japan, with the aim of cooperating together to realize "a simple, pleasant life and society" and promoting community development.
 "MUJI TOBU Dobutsu Koen Ekimae", even before its opening, had been aiming to collaborate and coexist with Miyashiro Town through activities such as the in-house training program, "Lifestyle Organizing School".
 The town sees this agreement as an opportunity to enhance Miyashiro Town's charm as a regional value and aims to become a town where people want to move in and live for a long time. The philosophy of the town and our company overlap and resonate with each other, leading to this comprehensive cooperative agreement.
 Under the agreement, MUJI will provide information on the town's attractions through "Town Information Center" and "Open MUJI Learning Center" at MUJI Tobu Dobutsu Koen Ekimae , create a lively atmosphere centering on "Minna no Hiroba (everyone's plaza)", support new businesses' start-up and establishment at "Minna no Kitchen (everyone's kitchen)", and support development of locally produced agricultural products and other products. Through this agreement, we hope to continue collaborating with Miyashiro Town in a variety of fields to further revitalize the town.
 "Aiming to become 'the town where people shine brightest in the Tokyo metropolitan area', Miyashiro Town will conduct 32 projects in the first half of the action plan from fiscal 2009 to fiscal 2025. We would like to proceed in cooperation with Ryohin Keikaku, who is also implementing community-based activities throughout Japan, and ask for its assistance with its ability to design lifestyles and places." Said Mr. Yasuyuki Arai, the mayor of Miyashiro Town in his speech about goals and future of the town at the online signing ceremony. Mr. Domae said in his words in response, "starting today, we would like to promote a variety of initiatives so that we can contribute to the people of Miyashiro Town even more than before. Please look forward to our future activities based in Miyashiro Town and the facilities in front of the station." We will continue to work together with the public and private sectors to further enhance the charm of Miyashiro Town and promote initiatives that contribute to people's lives.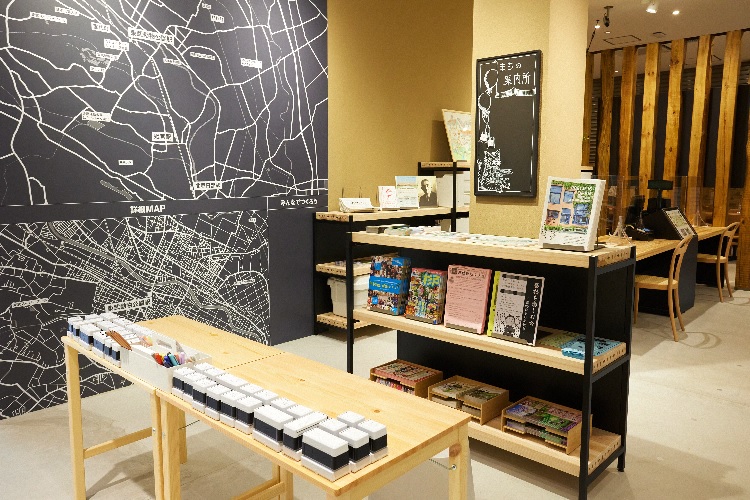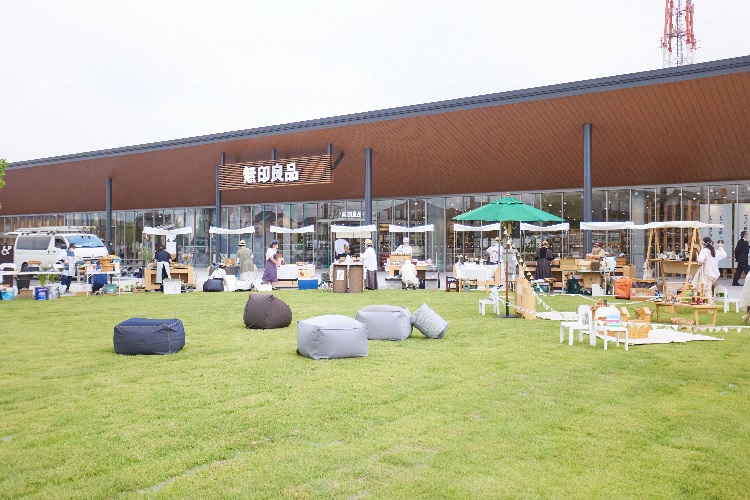 Related web page
Comprehensive Cooperation Agreement with Miyashiro Town(https://ryohin-keikaku.jp/eng/news/2022_0210_e.html)