Renewal of the New Graduate Recruitment Site
 Ryohin Keikaku has started its "Second Founding" in September 2021, and we would like to invite many people to join us as "founding members" to build a new Ryohin Keikaku. With the idea of reviewing and reforming all the initiatives that we have taken for granted so far, we have launched a "year-round recruitment" system, which accepts entries every month. Not only do we offer a regular course for new graduates to join the company on April 1st every year, we also developed a year-round course that allows people under 30 to join the company anytime during the year. We want to welcome people who take the initiative to think about their future, consider what kind of job they want to do, and take on challenges, with no limitation on the recruitment period..
 With the launch of this "year-round recruitment", the new graduate recruitment site has also been significantly renewed.
 In this renewal, we focused on "how to communicate the vision of Ryohin Keikaku in an easy-to-understand way". We have added a new page for "Young Employees' Roundtable Discussions" and redesigned the "Project Story" page.
 In the " Young Employees' Roundtable Discussions " entitled "Five young employees talking about why they work at Ryohin Keikaku", each employee, who has joined the company for one to three years, tells us what they think about their daily working life, from what made them decide to join the company to how they work, as well as the atmosphere within the company.
 In the "Project Story", we introduced episodes of product development, efforts to change packaging materials, and efforts to connect MUJI stores with the local community, as examples of products, services, shops, and activities that reflect the "desirable relationship between people, nature, and goods, and a spiritually rich human society" that is part of the corporate philosophy of Ryohin Keikaku.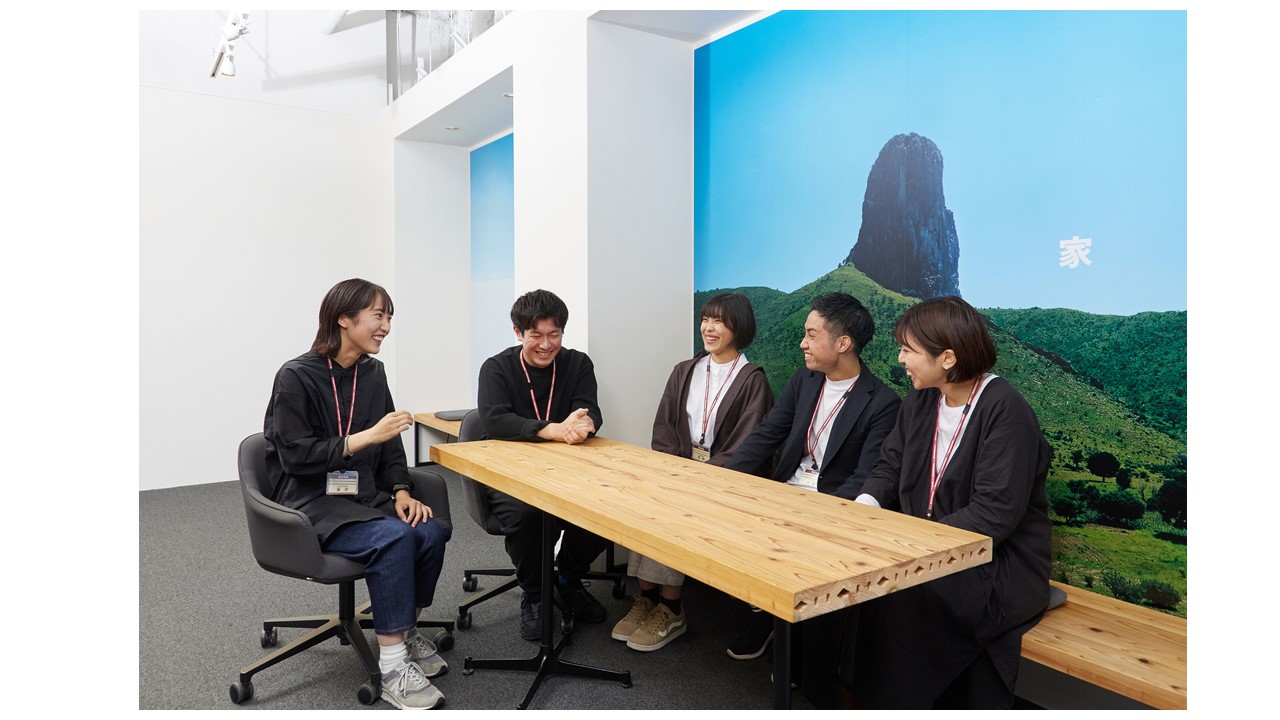 In addition, in the "Meet Our People" page, we introduced many employees who are active in Ryohin Keikaku, such as store managers, block managers, area managers and regional business managers. This is designed to give you a better idea of the specific ways in which they work and their activities after joining the company.
 The "New Graduate Recruitment Site" could help you have a better understanding of our company's vision, activities and job contents. This page is not only for those who are considering applying for a job at Ryohin Keikaku, but also for anyone who wants to know more about the company. Please have a look.
■New Graduate Recruitment Site (in Japanese)
https://careers.muji.com/jp/recruit/
■Young Employees' Roundtable Discussions (in Japanese)
https://careers.muji.com/jp/recruit/crosstalk/
■Project Story (in Japanese)
https://careers.muji.com/jp/recruit/projectstory/
■Meet Our People (in Japanese)
https://careers.muji.com/jp/recruit/people/