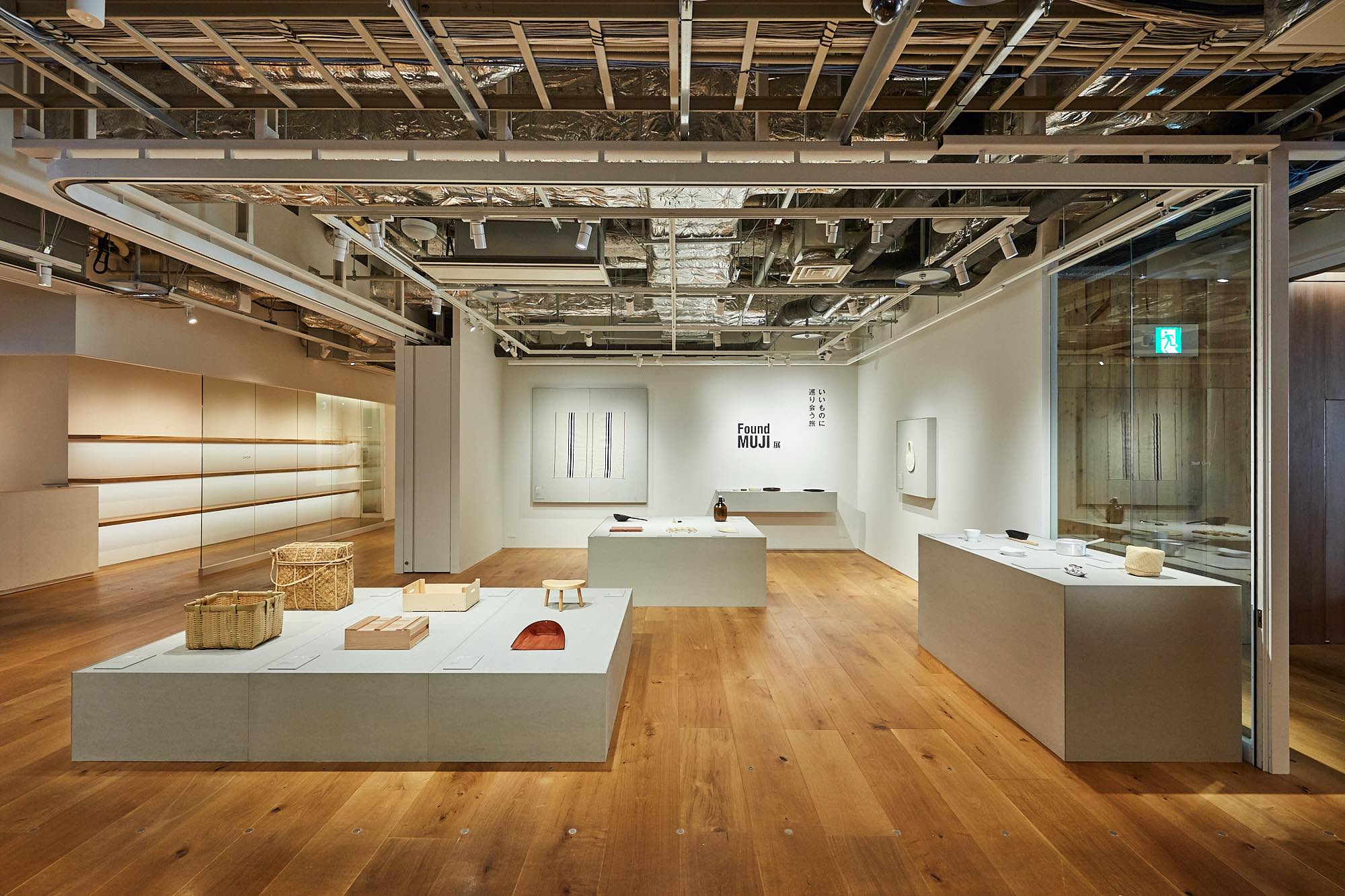 Found MUJI Exhibition: A journey to encounter wonderful things
 At Found MUJI, we search for everyday items that have long been in daily use around the world and revitalizes them at a reasonable price by slightly improving them to suit changing lifestyles, cultures and customs. It is an activity to improve the eyes to look for good things, leave the essence of itself, and adapt them to modern life.
 It has been 10 years since Found MUJI Aoyama, the flagship store of Found MUJI, was established. So far, we has visited more than 30 countries and regions, experiencing the life and culture of each place and searching for everyday tools, handicrafts and techniques unique to each region.  We call this activity "Found MUJI": a continuous journey to the present that leads us to look in detail at the world in search of wonderful things. 
 The benches by the roadside, the mops drying on the eaves, the aluminum spoons used at the food stalls. These are all items that are commonly used in the local area.
 Meanwhile, our lives go on with so many objects around us, accompanying us as if they have always been there. How and when did they start to be used? Where did we come across them? Why do we keep them close in our everyday lives?
 By taking a fresh look at the articles we usually use without thinking, we should be able to discover why they attract us, why they excite us, why they are dear to us. Let's start by cherishing the things around us, and then from there, why don't we look for an opportunity to refine our vision to spot the "exceptional" among them?

■Found MUJI: A journey to encounter wonderful things
Exhibition Period:12 th November (FRI), 2021 - 12 th November (SUN)
Stores:MUJI GINZA 6F ATELIER MUJI GINZA Gallery1・2
Admission: Free
Opening hour: 11:00~21:00
*Busines hours are subject to change. Please refer to the official website of ATELIER MUJI GINZA.
*Please note that there may be times when some of the exhibits cannot be viewed due to events.
■Related Sites
・Found MUJI: A journey to encounter wonderful things https://atelier.muji.com/jp-en/exhibition/592/
・ATELIER MUJI GINZA: https://atelier.muji.com/jp-en/