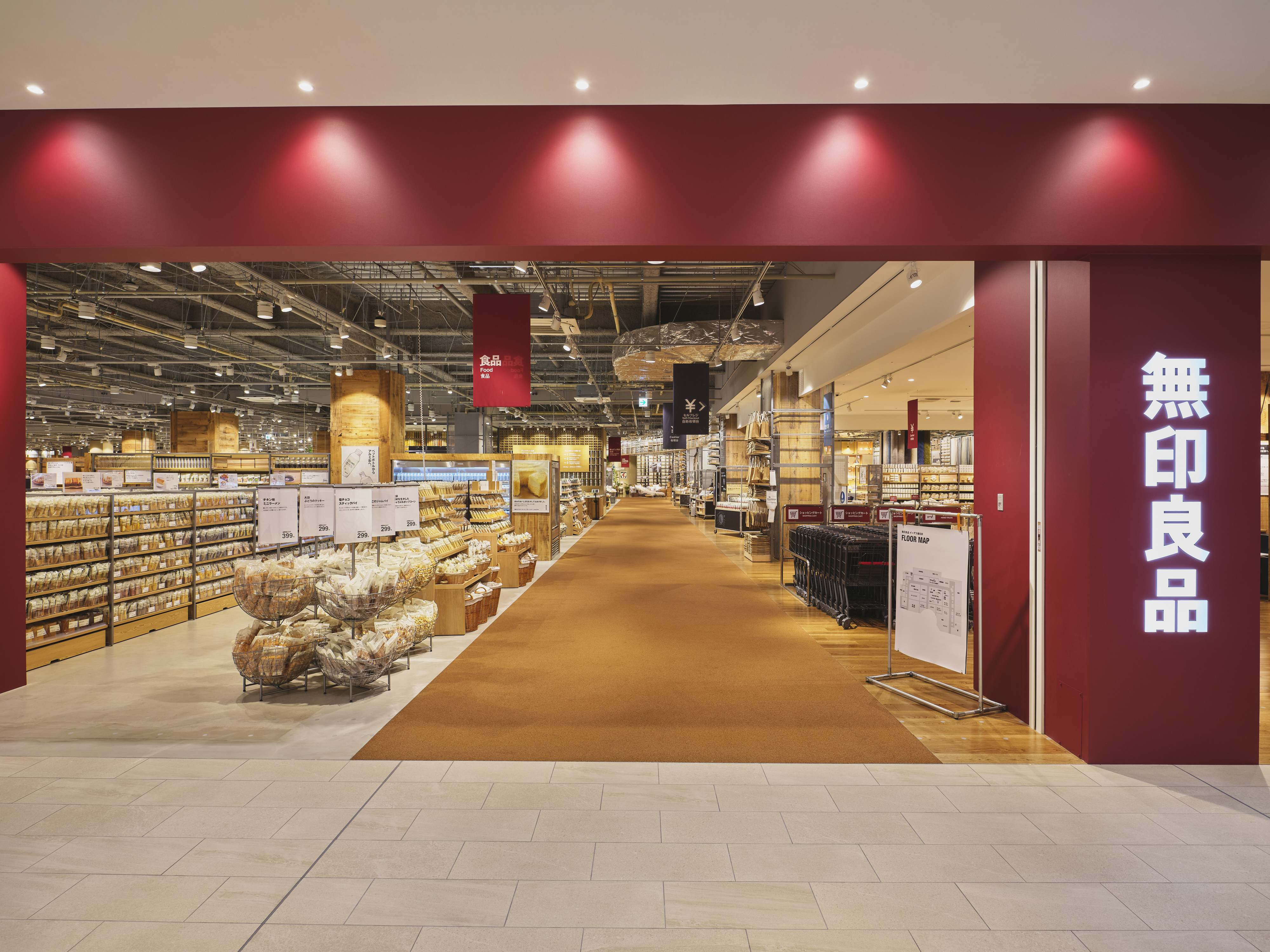 MUJI iias Kasugai Opened
 On October 22nd, MUJI iias Kasugai has opened in Kasugai city, Aichi prefecture.
 This is the largest MUJI store with a sales floor area of approximately 5455 ㎡. As well as selling daily necessities, food and storage products to enhance daily life, we have three unique features that only a large, community-based store can offer. Through providing a place where local residents can interact with each other and implementing community promotion initiatives in cooperation with Kasugai City, we aim to become a "community center" that is useful for the lives of local people.
① "Experiential-based Sales Floor for Storage Items" with interior advisors on hand
 In the model rooms with storage tips and hints gathered, our interior advisors will help customers create a storage plan to suit their individual lifestyle. Customers can try out all MUJI storage products on the sales floor.
We have also introduced an original label printing service, which allows customers to print their preferred design (texts and illustrations) on the products free of charge. This is MUJI's first service in Japan.
②"Asaichi Odori", a daily goods market lined with stalls
 Everyday items will be displayed in the center of the store on "stalls" instead of the fixtures we usually use. Named "Asaichi Odori" after the morning market in the town, the sales area is designed to be a lively space where customers and the store staff can meet each other every day and talk about various topics related to daily life, such as useful tips for everyday life.
③A "central square" for local residents, businesses and administration
 A central square has been created in the store to serve as a "kasugai" (tie) between local people, local businesses and government activities. Through events to be held in the square, we would like to get involved in the local community and become a hub with an aim to realize "a town where people can continue to live safe and peacefully".
 The day before the opening, we concluded a cooperation agreement with Kasugai City and we came to the decision to develop the local area using the city's agricultural products and specialties, and undertake initiatives related to disaster preparation and prevention as well as activities to accelerate recycling. We will promote these initiatives with the aim of "improving a 'Simple, Pleasant Life' in Kasugai City".
 On Saturday and Sunday after the opening day, there was a traffic jam of approximately 3 km waiting for a parking space and entry was also restricted during the day, showing that local residents were eagerly waiting for the opening of the shop.
 Stay tuned for MUJI iias Kasugai in the future!