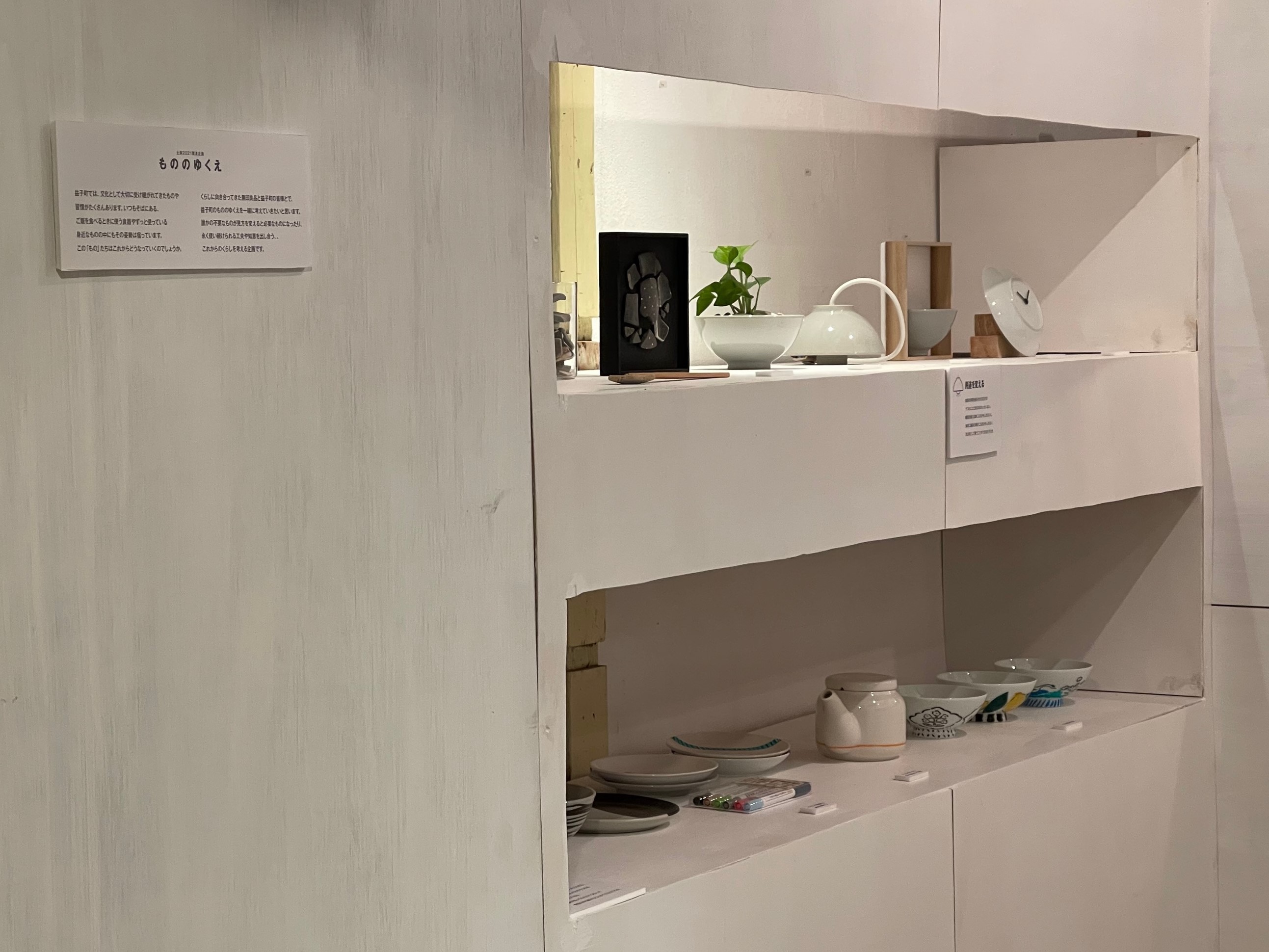 Mashiko Town "Hijisai 2021" related event "Future of Things"
 On Friday 15 October, MUJI signed an agreement with Mashiko Town for "Comprehensive Cooperation Agreement for Sustainable Community Development" with the aim of realizing a sustainable community. As the first initiative under this agreement, MUJI will host a related event, "Future of Things", during the main period of Mashiko Town's "Hijisai 2021" (15 October 15 - November 14).
 In Mashiko Town, there are many things and customs that have been passed down through the generations as part of the culture. It is believed that spirits of appreciation for things and customs dwell in everyday items including plates, bowls used for meals and other things that have been used for a long time. What will happen to these "things" in the future? In this event, MUJI, which has been dealing with lifestyles, and local people in Mashiko Town will think about future of things together. This event will give us an opportunity to realize that someone's no-longer-used items could be items necessary to other people when viewed from different perspectives, and will share ideas and tips about how we can use things as long as possible. In other words, this is the event for everyone to think about the future lives.
 In addition to "MUJI Community Market" to be held in Michino-eki Mashiko, a recycling workshop that allows people to learn more about recycling while playing a card game and the "Kintsugi workshop" where one can experience a Japanese pottery repairing technique will also be held. What is more, an exhibition event titled "Future of Things" will be held from Sunday October 24. In this exhibition, pottery tableware items that were once damaged but repaired with the Kintsugi technique or remade with a "Re-fire" technique will be displayed to give a change to all visitors to think about future of "Things". Please stay tuned!
■ MUJI Community Market
Dates: Saturday October 23, Sunday October 24, Saturday November 6,
Sunday November 7, Saturday November 13, and Sunday November 14
Time: From 10:00 am to 4:00 pm
Venue: Michino-eki Mashiko
■ Recycling Workshop
Dates: Saturday October 23, Sunday October 24, Saturday November 6,
and Sunday November 7
Time: From 10:00 am to 4:00 pm (No reservation required)
Venue: Michino-eki Mashiko
■ Event Exhibition "Future of Things"
Date: From Sunday October 24 to Sunday November 4
Time: From 10:00 am to 4:00 pm
Venue: Koya gallery in Hijisai KENMOKU Square
■Kintsugi Workshop
Date: Sunday October 31 and Saturday November 13
Time: From 1:00 pm to 3:00 pm (to be closed when completed)
Capacity: 5 groups (up to 2 people per group) in each session * Reservation required
Participation fee: 3,000 yen
Venue: Hijisai KENMOKU Square
Online Reservation :https://peatix.com/group/9652011