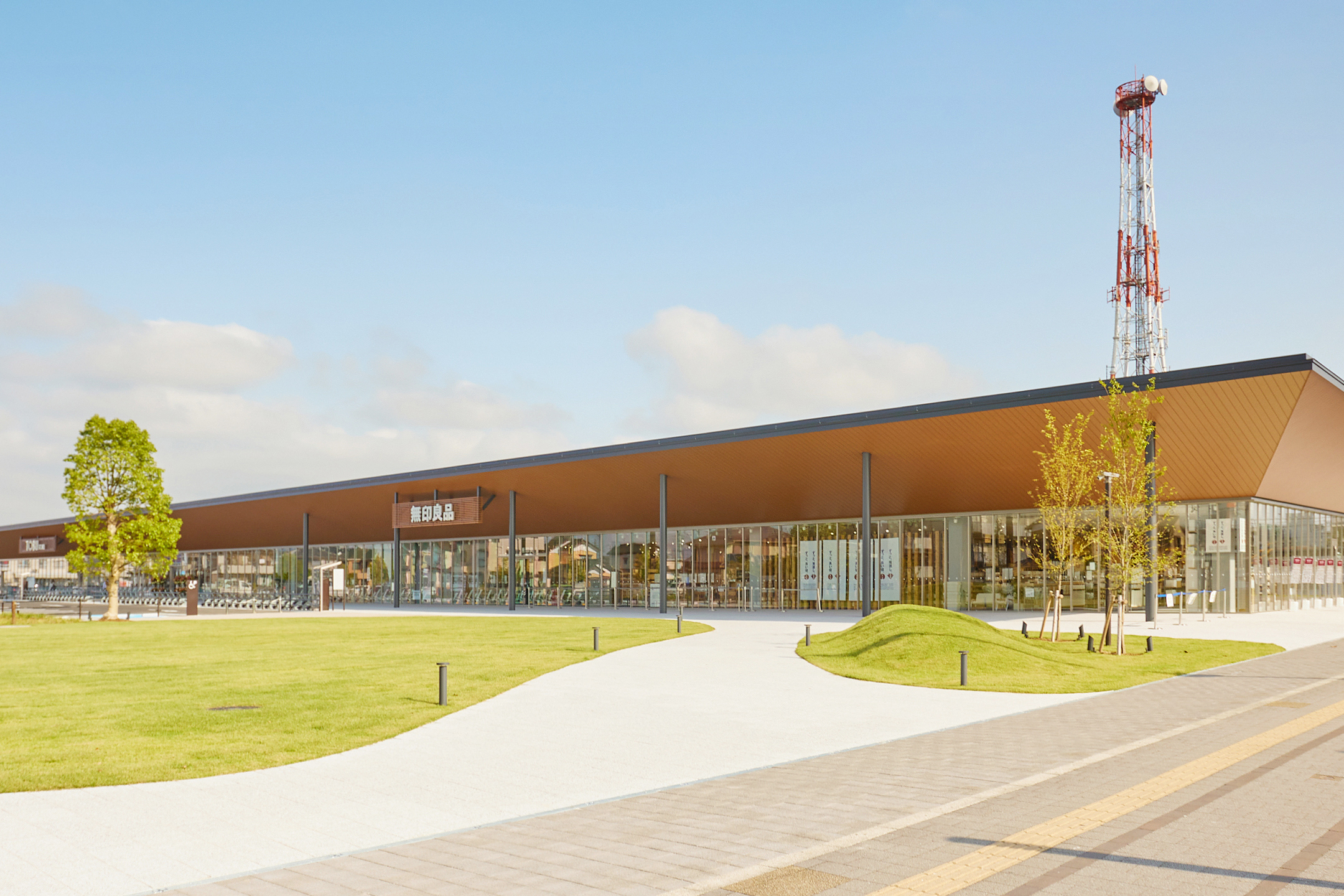 TOBU Dobutsu Koen Ekimae Opened
 On September 15th, MUJI Tobu Dobutsu Koen Ekimae has opened in Miyashiro town, Saitama prefecture.
 Based on the concept of "a place to create something with the community," this store aims to be a store that is rooted in the community with a line-up of products useful for everyday life, and face-to-face interactions of people. In a place rich in nature, yet within commuting distance of the city center, we will work together with the town to develop a place where businesses can continue to grow, and create opportunities for people to visit this town from along the railway line.
 In addition to providing MUJI products that support everyday life, the store also offers new services with the aim to take a part to circulate the local economy and increase the number of new business seeds. The first of its kind at MUJI, "Minna no Kitchen (everyone's kitchen)" is a shared kitchen equipped with facilities necessary to apply for a license to operate a restaurant or manufacturing confectionaries, to support those who wish to take on the challenge of starting a business. "Open MUJI" is a rental space that anyone can freely use. We are planning to hold community-based "learning and experience" events as a place to connect people who wish to "teach and communicate" with people who wish to "learn and experience". In addition, there is a "Town Information Center," a place for collecting and disseminating information on charms and activities unique to the area, in cooperation with the various stations of the town. Through these activities, we aim to become a community center by showing the charm of this town, encouraging learning and interactions, and deepening ties of people.
 In addition, the 1,200m2 grass area named "Minna no Hiroba (everyone's plaza)" in front of the store will be opened to the public as a place for local residents to get together and take a rest, have a picnic, etc. We also plan to hold activities such as morning gymnastics, markets, and clean-up activities starting from the area.
 On the day before the opening, a pre-opening event for the local community attracted about 1,200 customers, and on the day of the grand opening, customers lined up before the opening and it was a great turn-out. Inside the store, both customers and staff had smiles on their faces, which showed that the local residents had eagerly waited for the store to open.
 Stay tuned for MUJI Tobu Dobutsu Koen Ekimae!