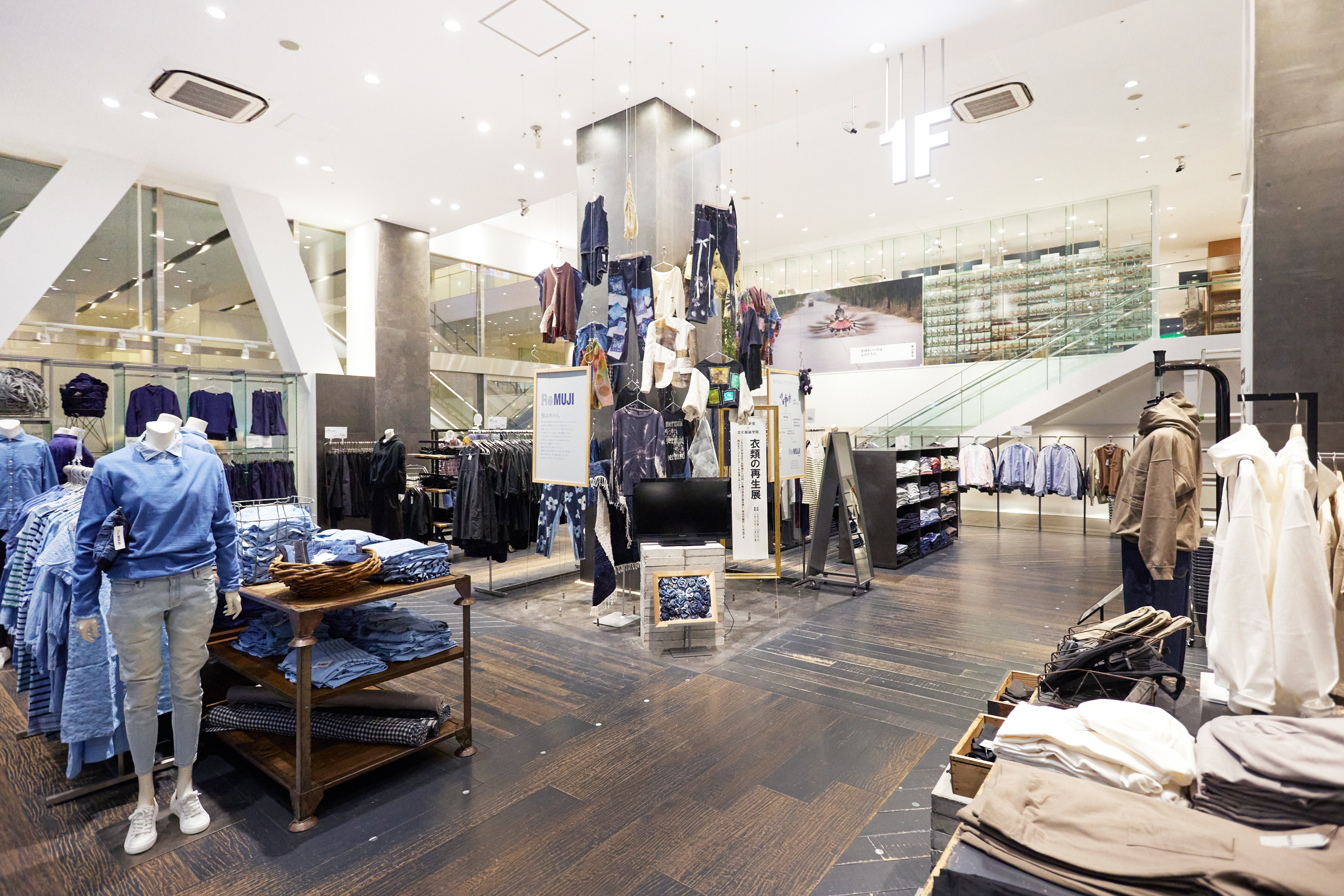 MUJI Shinjuku (Piccadilly) and MUJI Shinjuku Reopened
 On Friday September 10, MUJI's new flagship stores, MUJI Shinjuku (Piccadilly) and MUJI Shinjuku reopened on the same day.
 Located in the heart of the Shinjuku district, only 3 minute walk away from each other, the shop managers and staff have considered the issues in the Shinjuku district and the needs of our customers, and what we can do as MUJI, and have reflected this in the store environment. In addition, through collaboration with the government, local residents and other companies, both shops aim to become useful places for customers, from creating opportunities to look through future to shopping for everyday needs.
 MUJI Shinjuku (Piccadilly) has undergone a major overhaul of its product range, specializing in a range of products and services that focus on environmental and social issues, and embodying MUJI's vision of ESG management. The store has the largest ReMUJI sales floor in Japan, and in addition to the new colors of "re-dyed clothes" that have been sold in the past, the store also introduced "re-washed clothes" that wash and resell clothes made of chemical fibers that are difficult to dye, and "connected clothes", which combines and processes frayed clothes; these items are also exclusively for this store. We also have "Mottainai Market" where we collect and sell non-standard products that can no longer be sold due to slight scratches, stains, colors, or dyeing conditions during the manufacturing process. In addition, we have set up a "collection counter" and a "books that should have been used as used paper" corner, among many other unique features of this store.
 MUJI Shinjuku has concentrated its product lineup on daily necessities and food, which are frequently purchased in MUJI's overall product, and has strengthened its basic lifestyle products. With the aim of becoming the "infrastructure of Shinjuku street" that can be used by all people every day, on the first floor, frozen foods, daily lunch boxes, and self-service coffee were introduced for the first time in the Shinjuku store to expand the food product lineup. On the second and third floors, the cosmetics, kitchenware, cleaning and laundry supplies, and storage products sections are the largest daily necessities sections in the Shinjuku area, while the first basement floor offers a wide range of standard apparel including socks and underwear/home wear, with a doubled sales floor area. In addition, there are five MUJI vending machines that can be used 24 hours a day, even from outside the store. From snacks and drinks to toiletries such as masks and toothbrushes, and even folding umbrellas that are urgently needed, you can easily purchase these items both early in the morning and at night.

 We look forward to serving you at the store.