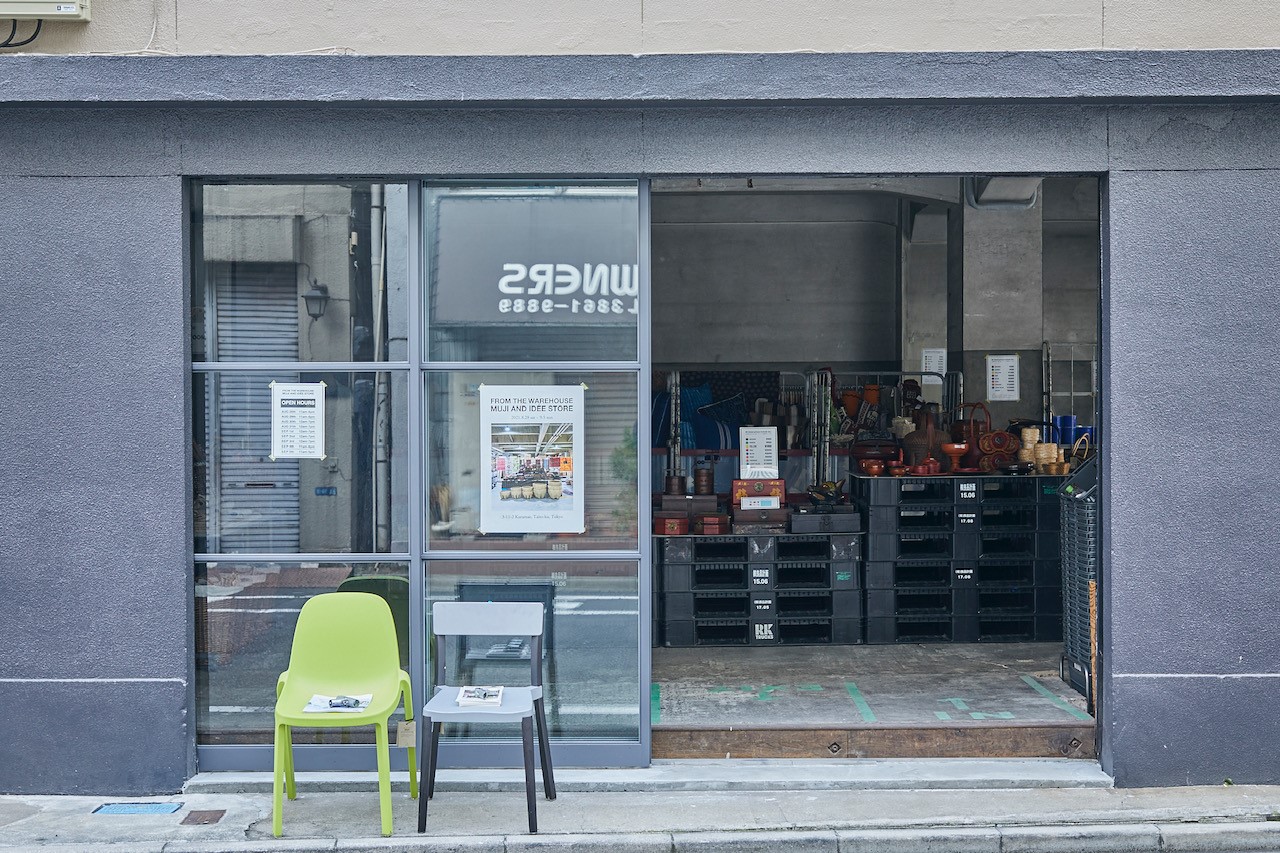 Events
Products/Services
Sustainability
We sold samples and stock items from the warehouse
 We opened the limited shop "FROM THE WAREHOUSE MUJI AND IDÉE STORE" in Kuramae, downtown Tokyo, during the period from 28th August (Sat.) to 5th September (Sun.)
 We selected items from the number of samples and stock items left in the warehouse of MUJI and IDÉE, including mainly those sourced from all over the world and "retired" fixtures that had been used at the stores, etc. and repaired (as needed) to sell them at the venue where "Life in Art Exhibition", the exhibition providing an opportunity for everyone to come in contact with art, was held at the same time. "Can't we find out new ways of use for the items left in the warehouse?" "Even old and mysterious samples made in somewhere in the world could be someone's favourite depending on how he/she looks at them." This feeling triggered our interest and motivation to start this event. For all furniture and fixtures, we worked with the New Logistic Business Development, Logistics Division, and made use of returned items and pallets from stores.

 We opened the MUJI and IDÉE limited shop in a part of Kuramae where there are number of craftsmen and warehouses, and thankfully, many customers came to the store even from the first day. Hence, we had to restrict the number of customers able to enter the store.
 The event, thanks to the support of staff from the headquarters and stores, was well received by many customers, and many people also visited the Kuramae area for the "Life in Art Exhibition" as well.
 MUJI would like to continue to contribute to the creation of "a Simple, Pleasant Life and Society" through evens like this.