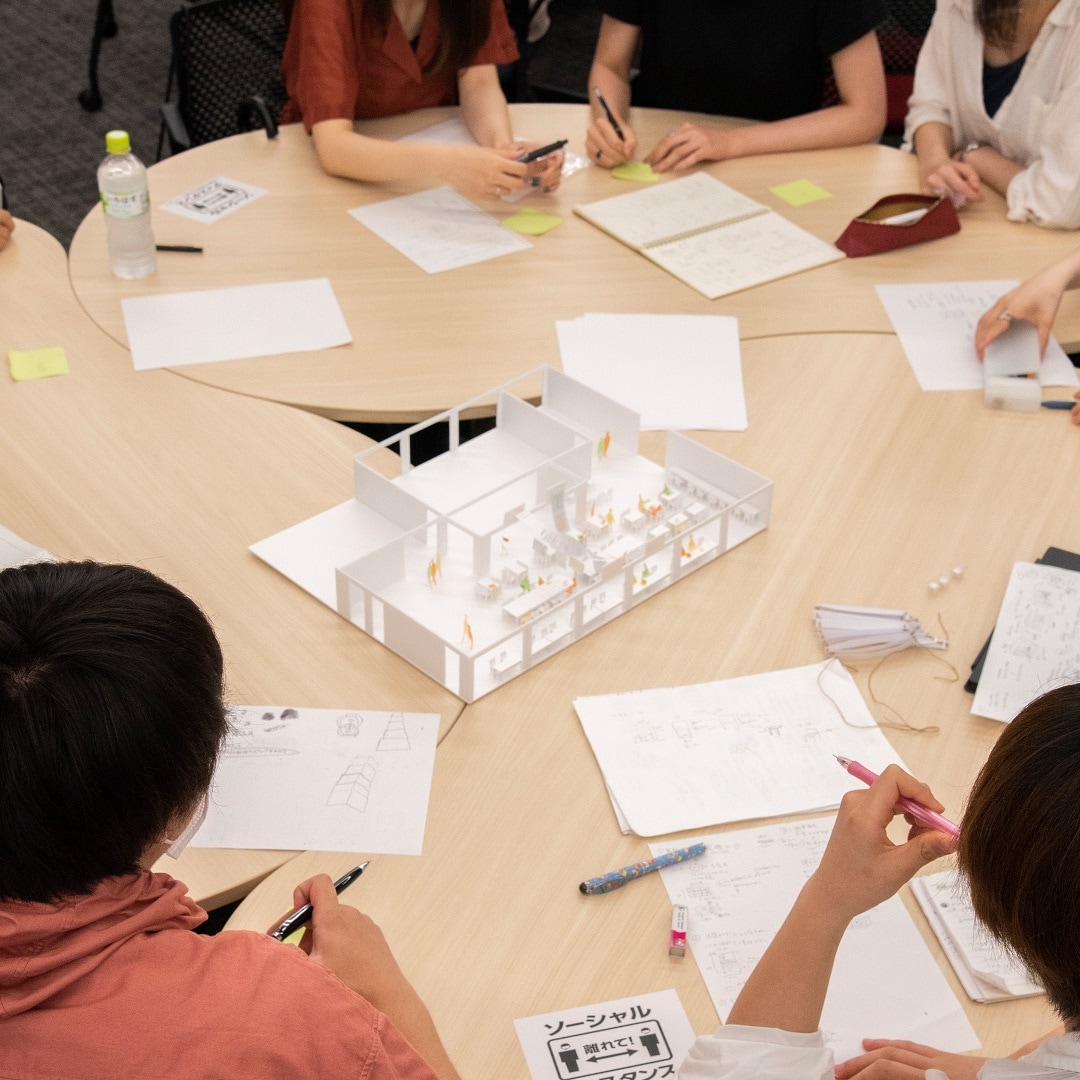 MUJI Kyoto Yamashina Participated in a Workshop at Kyoto Tachibana University
MUJI Kyoto Yamashina is a store with the concept of collaboration with the local community. We have developed a food specialty sales floor that handles ingredients from the suburbs, and are conducting various initiatives in close cooperation with the local people. For example, we have been working with Kyoto Tachibana University in Yamashina to promote collaborative projects such as providing dietary support to students affected by COVID-19 pandemic.
On Saturday, August 7th, we participated in an in-campus workshop with students from the Department of Architectural Design and the Faculty of Engineering to create temporary architecture. This workshop is one of the classes in which students who will actually use the building are invited to submit their ideas for a "place that connects and continues to connect", and then buildings selected as winners of the on-campus competition would be created by students themselves with the support from MUJI.
For details, please click: (in Japanese)
In the future, based on further cooperation with the university, we plan to work on this project as a demonstration experiment to provide clues to a new way of public space design, such as proposing temporary architecture and social implementation in the town of Yamashina.