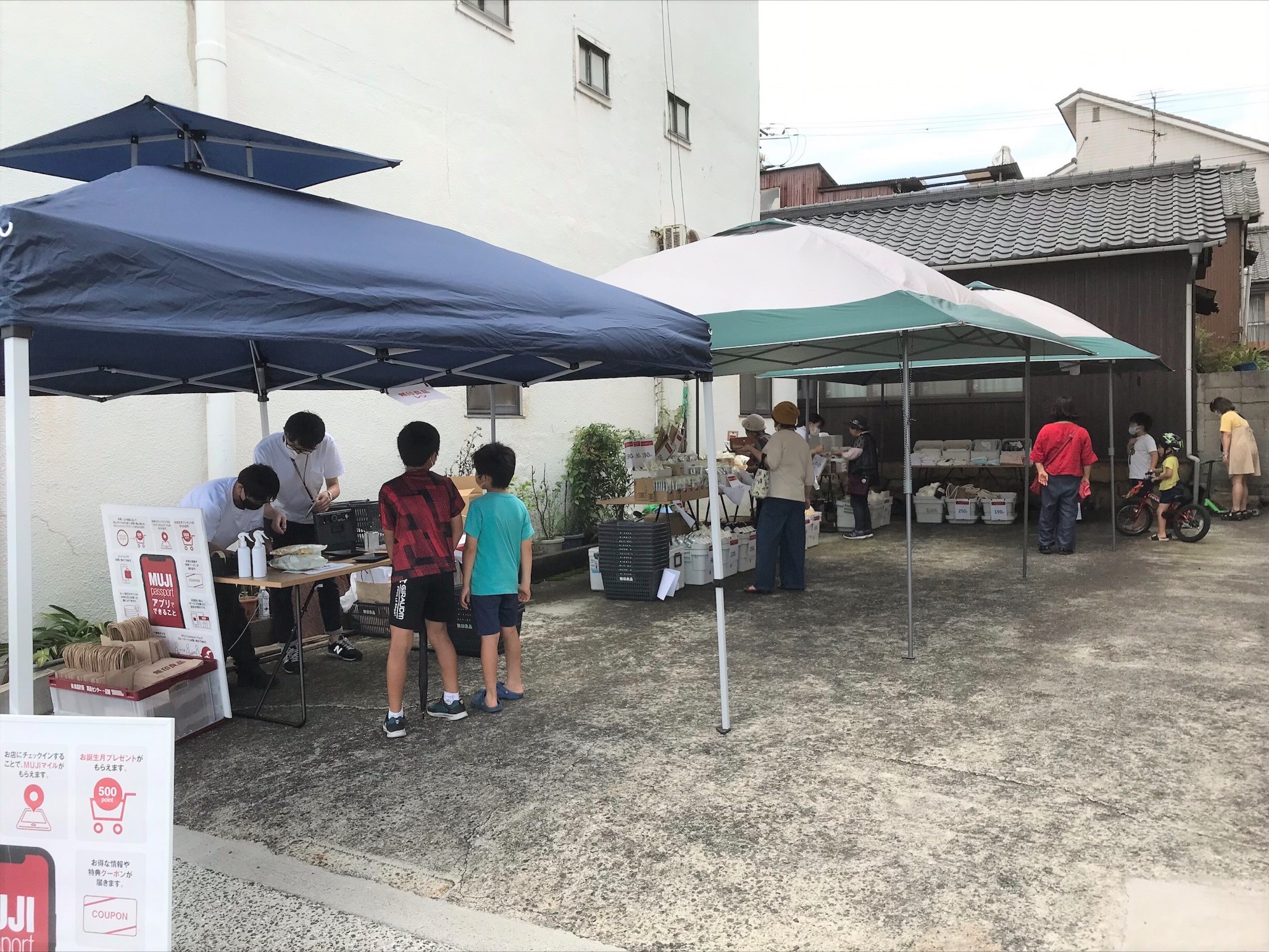 Products/Services
Sustainability
The Number of Stores Operating Mobiles Sales Increased
 On Saturday, July 17, 2021, mobile sales service has started at MUJI Youme Town Fukuyama. The bus travels to various areas including Tomonoura, Ashida-cho and Hattori area, aiming to start regular operation in August. With the start of mobile sales in MUJI Youme Town Fukuyama, the total number of stores operating mobile sales and traveling sales in and outside Japan has increased to six.
 Although ways of living are changing, how can we remain "unchanged" in terms of serving the community? With this in mind, we started the "MUJI to GO" mobile sales service. Beginning in the summer of 2020, we visit people living in the mountainous areas of Sakata City, Yamagata Prefecture (Kurashi Lab Sakata) and Jyoetsu City, Niigata Prefecture (MUJI NAOETSU), delivering daily necessities while at the same time making conversations with them. In May 2021, as the first attempt outside Japan, we started mobile sales by bus in Helsinki, Finland. What is more, MUJI Tokyo Ariake and MUJI Share Star Hakodate conducts regular traveling sales every month. We do not only sell MUJI products, but also communicate with the local residents, listening to the problems they face in their daily lives and considering solutions together.
 In addition, for "Kurashi Labo Sakata" and "MUJI NAOETSU," a real-time location tracking tool is available on our website so that customers can check where the mobile sales vehicle is with a single touch.
 In the future, we will continue to build connections among people through our business in order to contribute to the realization of a sustainable community and society.
■Mobile Sales (in Japanese)
https://www.muji.com/jp/shop/service/mobilesales/