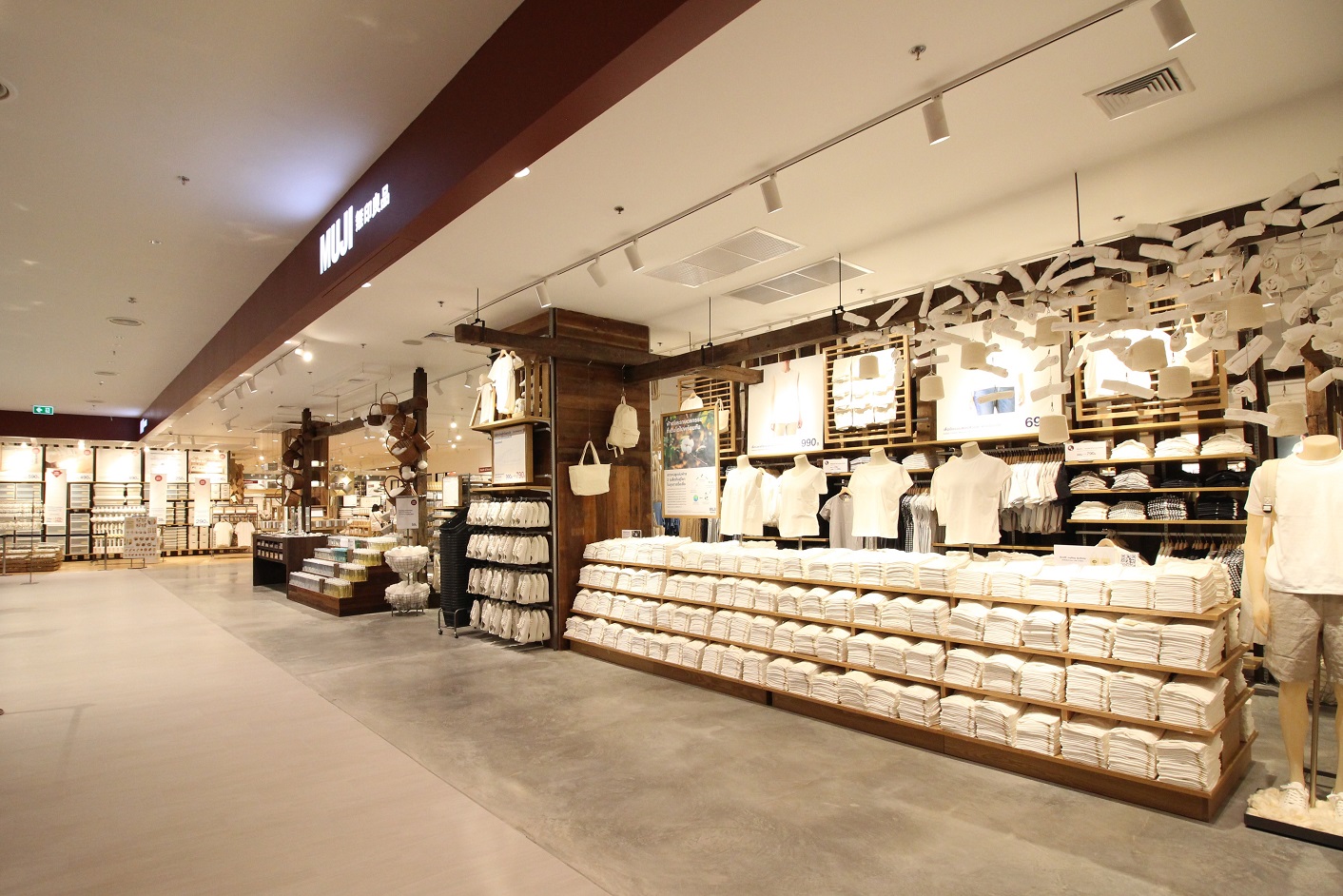 MUJI CHIDLOM Re-opened After Renovation
On Friday, July 2, 2021, MUJI CHIDLOM reopened in Central Chidlom, a department store in central Bangkok, Thailand. The store, which opened in 2006 as the first MUJI store in Thailand, has expanded its sales floor area to about four times its former size through this relocation & expansion renovation, and has also introduced various services and initiatives new to Thailand.
In addition to providing a wide range of daily necessities including clothing, household goods and food items, the store also offers products such as greenery, MUJI Labo, ReMUJI, MUJI WALKER, and MUJI IDÉE, as well as services such as the Embroidery Service, Stamp Stand, and OPEN MUJI. Also, a showroom has been set up in the store to help customers easily imagine what it would be like to have MUJI products – furniture, kitchenware, storage etc. at home. By actually showing customers the scenes of living, we wish that our customers could truly experience the "simple, pleasant life" that MUJI proposes.
What is more, about 300 local food items from all over Thailand are available for sale in the store, and we also offer delicious bread, Onigiri (rice ball), and boxed lunches and salads made of fresh ingredients. The café area is also available for simple meals and short breaks.
For the first time in Thailand, we are collaborating with a local company to sell environmentally friendly shampoo and detergent by weight. Customers can bring their own empty bottles to the store or make use of MUJI products. In the sales floor for children's goods, customers can feel free to make use of TeamLab's digital blackboard where one can touch the screen to draw lines, and to play and learn together.
Please stay tuned for the future updates of MUJI CHIDLOM!