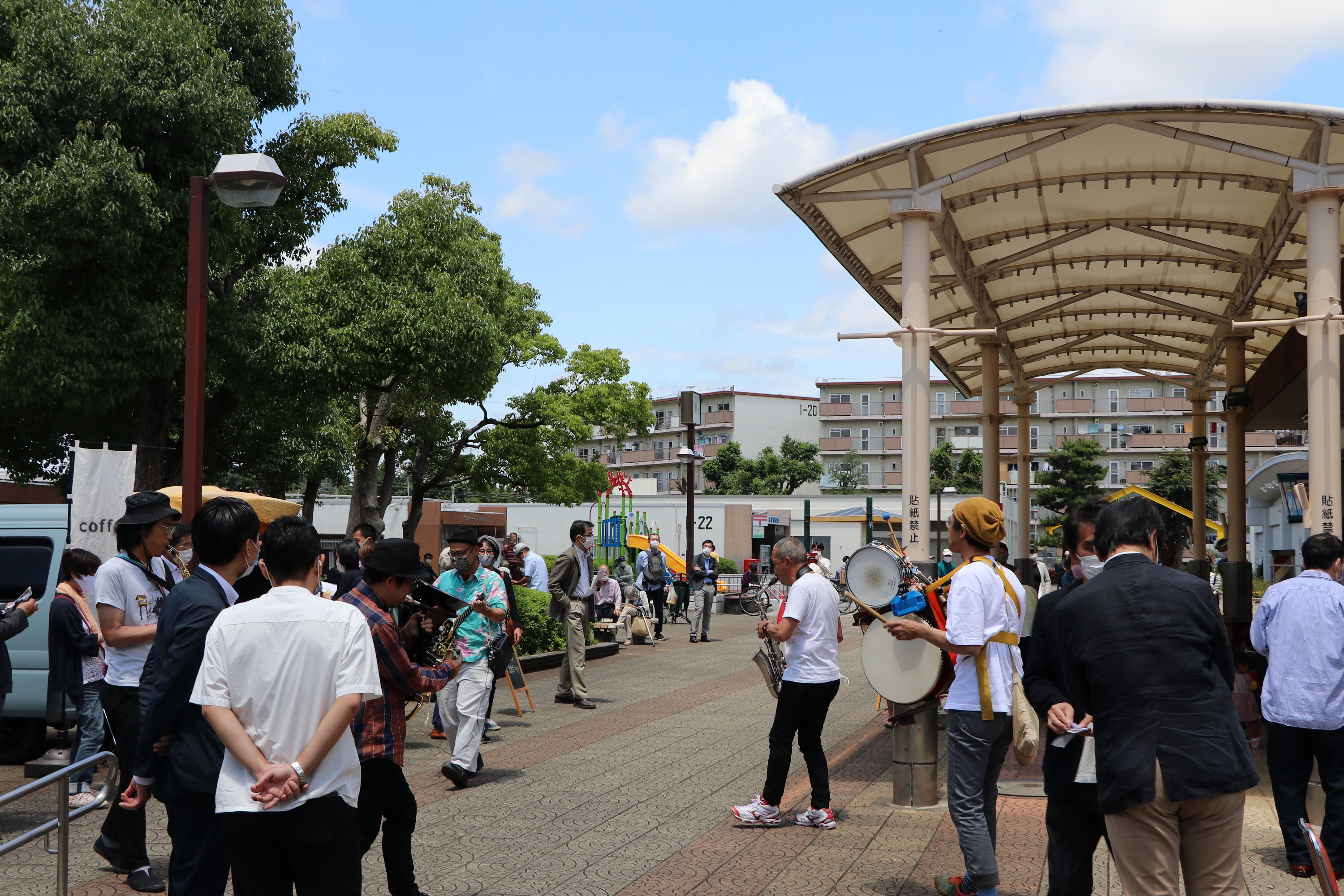 The "Kitamoto Housing Complex Revitalization Project" Started
The "Kitamoto Housing Complex Revitalization Project" has started in Kitamoto Housing Complex, located in Kitamoto City, Saitama Prefecture.
This Project is a joint collaboration by Kitamoto City, the Urban Renaissance Agency (hereafter, UR), Ryohin Keikaku, and MUJI HOUSE, led by Kurashi-no-Henshushitsu, to revitalize Kitamoto Housing Complex through the discovery and utilization of local resources.
It is a huge housing complex with over 2000 units. There is a shopping street in the center of the housing complex, but it has become a shuttered area due to the aging of the population and the declining birth rate.
The base of the activities for this project is a store with a residence named "Nakaniwa(courtyard in English)", a shared house and shared kitchen completed by renovating a corner of an empty store in the shopping district. The second floor is a residence renovated by UR and MUJI HOUSE, and the first floor is a shared kitchen renovated and managed by the tenant, "Kurashi-no-Henshushitsu".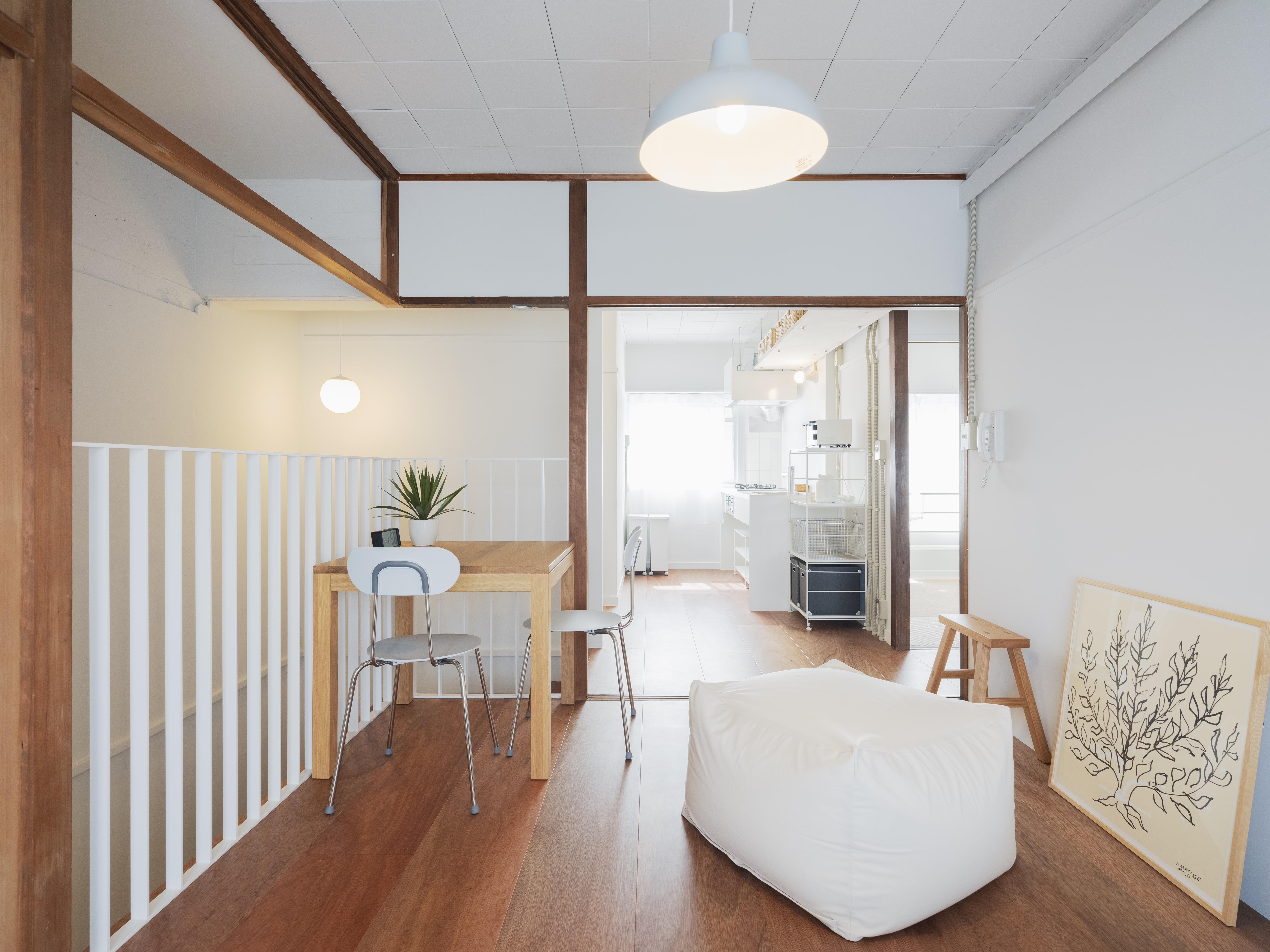 The other day, we held an unveiling party for this "Nakaniwa".
In addition to the introduction of it by the Kurashi-no-Henshushitsu, musicians played musical instruments and fresh vegetables from Kitamoto were sold.
In the future, the couple living on the second floor of the building will use the "Nakaniwa" for a variety of activities on the first floor to revitalize the local community, including running a jazz café using the shared kitchen. We will also keep you updated on their activities in the housing complex through a blog titled "Housing Complex, Life, and Jazz Café.
At Ryohin Keikaku, the staff of the nearby MUJI ELUMI KONOSU will connect with many people through events and activities such as marshes and workshops held in and around Kitamoto Housing Complex, as well as through the dissemination of information, with the aim of being useful to the community.
The staff member in charge of MUJI ELUMI KONOSU talked about her participation in the project with delight, "I would like to create a form of regional cooperation by sharing ideas and deepening communication with the people of the region. I will do my best to help the community while enjoying myself."
 In addition, the person in charge of the space project at MUJI TOKYO ARIAKE, who is working on the project together with the Kurashi-no-Henshushitsu, Kitamoto City, UR, and MUJI HOUSE, said, "We hope that the launch of this project will lead to the renovation and effective use of vacant rooms and lots in the housing complex, which will contribute to multi-generational exchanges and regional revitalization." Please look forward to the future of the "Kitamoto Housing Complex Project".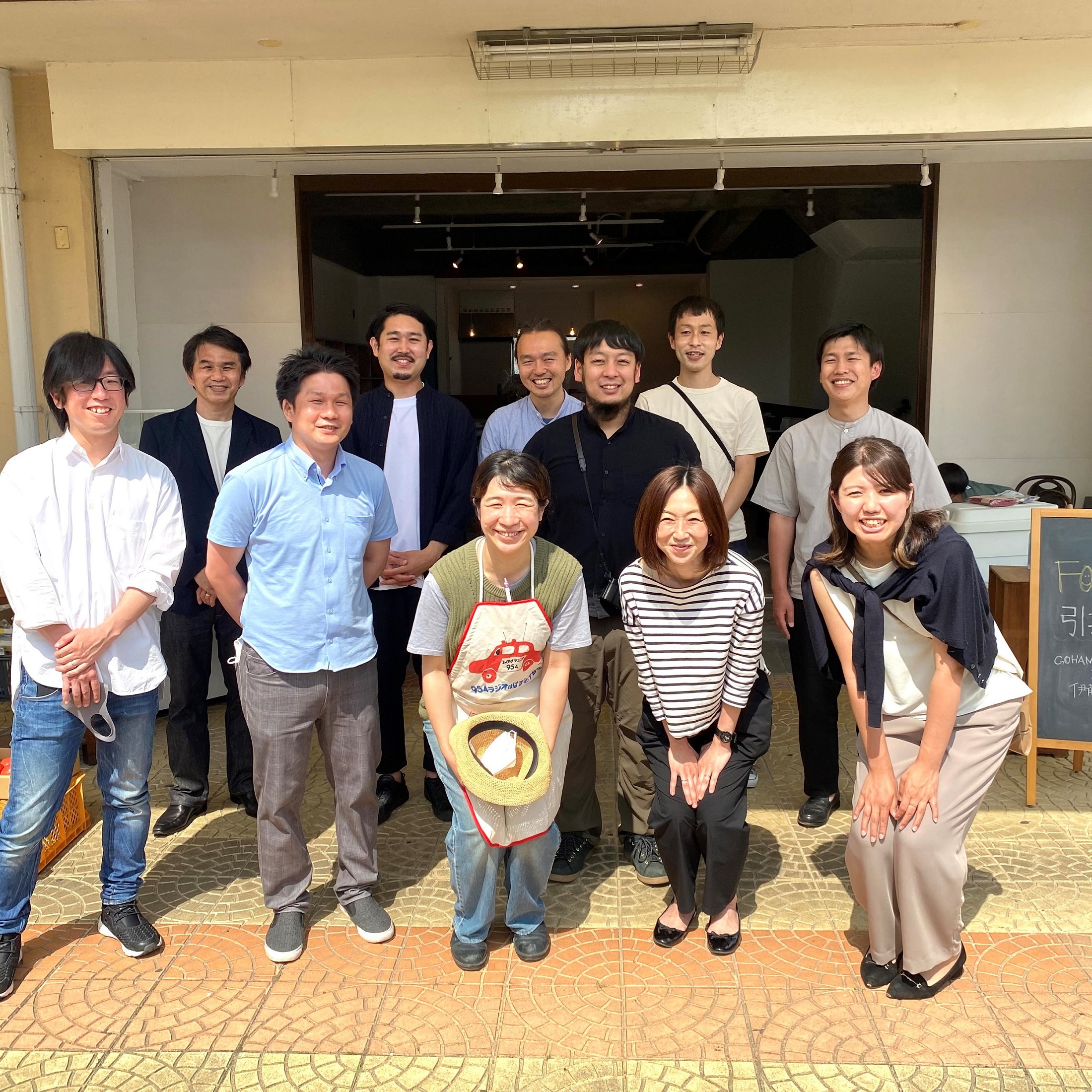 ■Related web sites
Editorial Office of Living, LLC
About Kitamoto Lifestyle Organizing Room (in Japanese) 
http://kitamotokurashi.com/about/
MUJI x UR Apartment Renovation Project 
Apartment Complexes, Life, and Jazz Cafe(in Japanese)
https://house.muji.com/ur-kitamoto/about/ 

MUJI Elmi Konosu
The story of urban development #1 "Kitamoto Danchi Revitalization Project (in Japanese)
https://www.muji.com/jp/ja/shop/045787/articles/events-and-areainfo/areainfo/723041