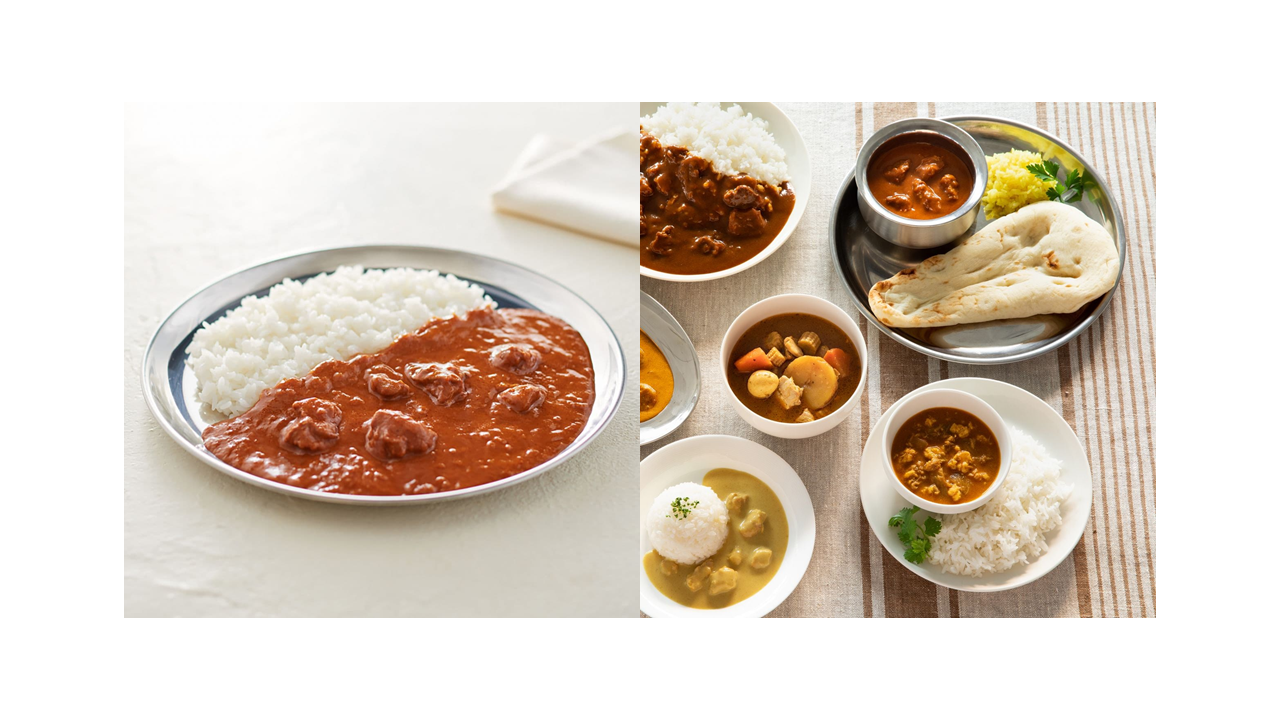 Product Focus No.8 "Curry"
"Curry rice" has been the mainstream curry in Japan. However, there are many different curry dishes around the world, and each region has its own unique culture. In this issue of Product Focus, we will focus on the curry series, a representative series of MUJI products so well-known that people sometimes say, "Speaking of MUJI, curry."
■We want to Tell People about Curry from Around the World
 In order to convey the world's food culture through our products, we started by focusing on curry from around the world instead of the kind of curry we make at home, and launched Thai curry in the first place.
 In Asia, stewed dishes using spices are eaten on a daily basis, and curry is familiar to people in Japan as well, being called the national dish. In 2012, we went to India for the first time to do research on what kind of curry is available there and how it is eaten, which led to further development.
■Curry from Morning Till Night
 We can't visit local area at the moment due to the COVID-19 pandemic. However, in the past, about a year before the launch, we would travel to the area of the product development theme, and try several different types of curry every meal from morning to night, from food stalls to restaurants. This may sound fun, but it was quite a strenuous task. However, it is only by eating all the curries could be truly understand the ingredients and the flavor of the curry. Above all, by learning how the curry is eaten locally, we could learn about the culture and lifestyle of the region.
 For example, once we had a curry with a strong taste at a local restaurant in Thailand. The curry did not use coconut milk, so it was not mellow at all, but straightforwardly spicy and sour. According to the locals, it is said to be "the origin of Thai curry", and we thought that MUJI must release this product.
 This was the first encounter with "Kaeng Pa (curry of the forest)" as you may know it. You may have the image of "a very spicy curry with mushrooms", but if we had not been in that local restaurant in Thailand at that time, we would not have been able to encounter it, nor would we be able to introduce this at MUJI.
■Speaking of Curry, MUJI
 It is very difficult to reproduce the local flavor in Japan. In particular, because retort processing requires heating at high temperatures, ingredients that melt easily, such as eggplant, which is often used in Thai curry, cannot be used. However, thanks to the efforts of the product development team members, we are able to create a local flavor despite such limitations. We would like as many people as possible to try MUJI's curry in the future and say, "It's really delicious!" We also want to be able to say "Speaking of Curry, MUJI" rather than "Speaking of MUJI, curry. Therefore, we will continue to develop many different types of curries so that we can reproduce the tastes representing different areas and cultures.