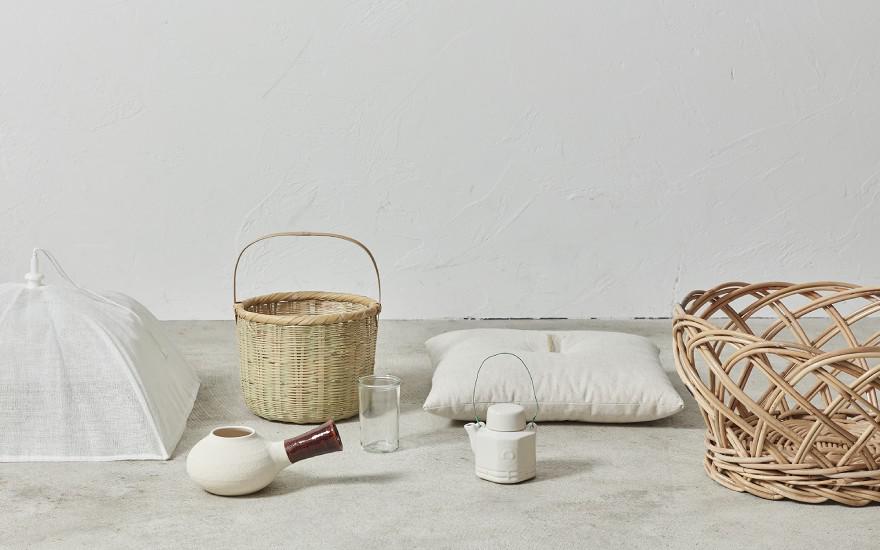 Found MUJI Exhibition - The daily household goods of Japan
Found MUJI takes a close look at daily life from the vantage point of search and discover, and has a full range of daily-use items that have been used for many years across the world. This special exhibition, Found MUJI – The daily household goods of Japan, started from Friday, June 25.
Taking a look at the history of daily household goods in Japan, it is clear that time brings change. Goods and utensils evolve as the functions required of them and the materials they are made from are altered or replaced.
Items that were commonplace in homes and shops in bygone days, but had gradually fallen into disuse, may today appear surprisingly fresh and suitable for use.
In this issue of Found MUJI, we consider what makes for a good utensil or household item, while also learning a little about the historical background of each item.
Please visit the stores when you are nearby.
Exhibition Period:
25th June (FRI), 2021 - 26th August (THU), 2021 ※Found MUJI AOYAMA, SHIBUYA SEIBU, MUJI Online store
9th July (FRI), 2021 - 9th September (THU), 2021 ※OTHER STORES
Stores:
SHARE STAR HAKODATE/SAPPORO PARCO/Found MUJI AOYAMA/TOKYO ARIAKE/SHIBUYA SEIBU/MARUI KICHIJOJI/GINZA/TERRACE MALL SHONAN/NAOETSU/NAGOYA MEITETSU HYAKKA-TEN/AEON MALL KYOTO/KYOTO BAL/GRAND FRONT OSAKA/SHINSAIBASHI PARCO/KOBE BAL/HIROSHIMA PARCO/MUJI CANAL CITY HAKATA
※Number of stores may change without prior notice.
Relevant Site:
Found MUJI (in Japanese):
https://www.muji.com/jp/ja/store/cmdty/section/T12001