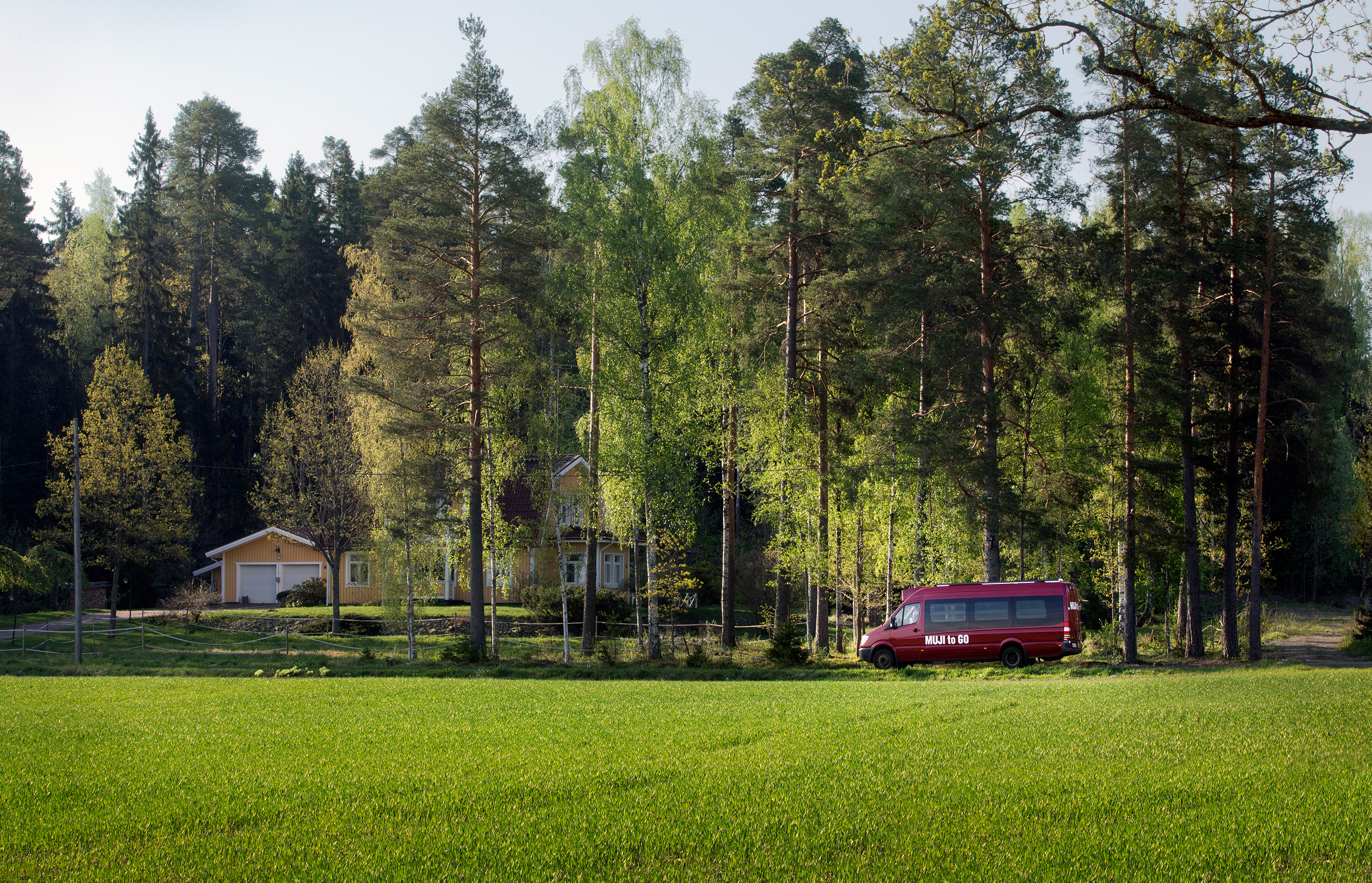 Mobile Sales by Bus Started in Finland
On Saturday, May 22, the mobile sales by bus initiative began in Helsinki, Finland.
MUJI's mobile sales by bus initiative started in Joetsu City, Niigata Prefecture, with the aim of being a place "in the center of life" to create and foster connections. The Finnish mobile sales by bus, the first initiative of its kind outside Japan, travels to various areas in Helsinki, Espoo, Vantaa and Porvoo. It runs every Wednesday through Sunday from 10:00 to 20:00 on weekdays and from 10:00 to 18:00 on Saturdays and Sundays.
This mobile sales by bus will sell about 100 kinds of MUJI products including daily necessities such as socks, stationery and umbrellas, skin care products, kitchenware, clothing, instant curry, snacks and so on, selected from the thousands of products available at MUJI KAMPPI HELSINKI in Helsinki. The store will also sell take-out lunch boxes, making the product lineup more enjoyable even for customers who have had difficulty visiting MUJI KAMMPI HELSINKI. The product lineup will be reviewed periodically based on customer requests.
While conducting the mobile sales, we will also ask local residents about their problems in their daily lives, and by helping them solve these problems, we aim to create "a sustainable community that is easy to live in" where people can help each other in the community. The bus will then embark on a journey around Finland with the goal of "making the daily lives of people living in Finland happier and more comfortable."
■Finland Mobile Sales by Bus Operation Information
Instagram account: mujitogobusfinland
Facebook account: (https://www.facebook.com/mujifinland/?form=MY01SV&OCID=MY01SV)