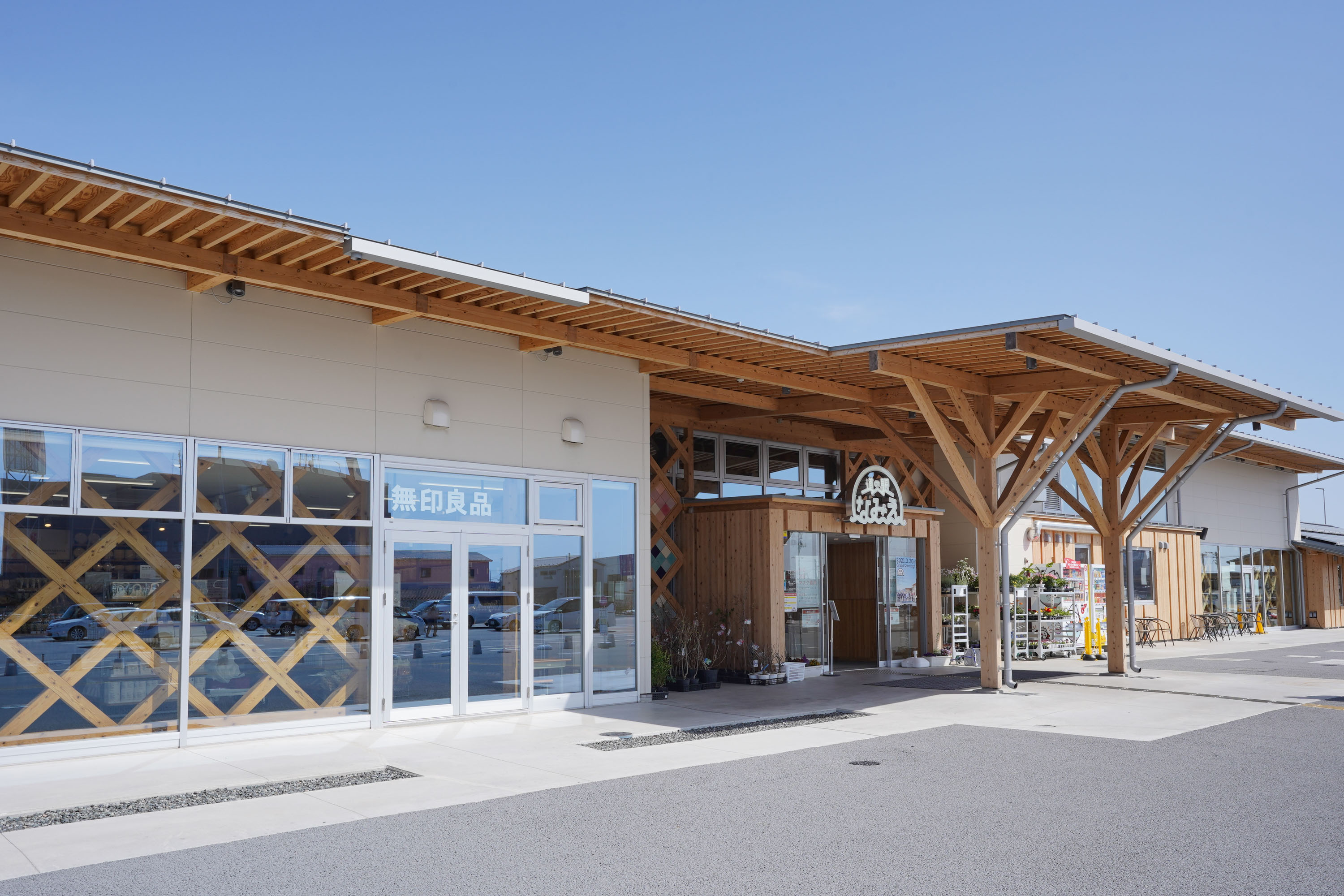 MUJI MICHINOEKI NAMIE Opened
 On Saturday, March 20, "MUJI MICHINOEKI (Roadside Station) NAMIE" opened in Namie Town, Futaba County, Fukushima Prefecture. The store is located in the "MICHINOEKI Namie" that pre-opened on August 1, 2020 as a symbol of the reconstruction of Namie Town, which was severely affected by the Great East Japan Earthquake and the accident at TEPCO's Fukushima Daiichi Nuclear Power Plant. It is a licensed store operated by General Incorporated Association Community Development Namie that takes the initiative in community development through public-private collaboration, with the aim of revitalizing and reconstructing Namie Town in a richer and more attractive way.
 We have been communicating with local residents through events long before the store opened. Based on their opinions that they would like the store to be a place where they can quickly buy daily necessities closer to where they live, we have decided to fill the store with "basic items" that support daily life, such as popular retort-packed curry, cleaning products, inner wear using natural materials, and toning water. The store also has a blackboard to collect feedback from local residents such as "I want you to sell this product," and desks and chairs that were actually used at the closed Namie Elementary School.
 MUJI MICHINOEKI NAMIE will continue to serve a purpose for the lives of everyone in Namie area, while creating connections between people through its business activities. We will also provide information on store events, products, and services via the free application "MUJI passport", so please look forward to the future developments of the store.
MUJI MICHINOEKI Namie (in Japanese)
https://www.muji.com/jp/ja/shop/detail/061767
MICHINOEKI Namie (in Japanese)
https://michinoeki-namie.jp/