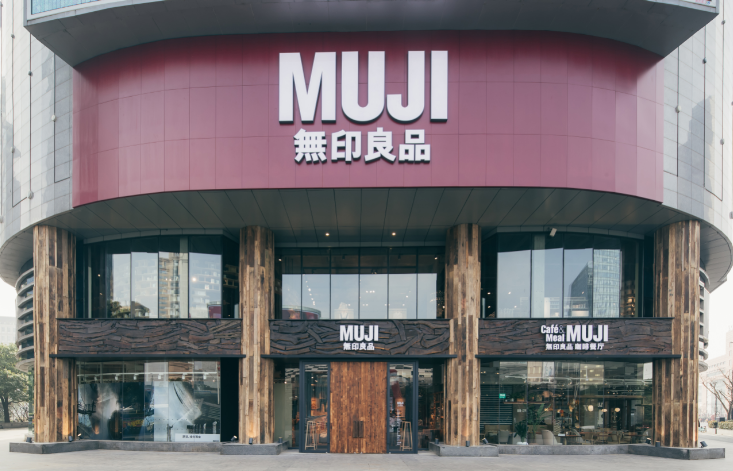 MUJI Shanghai Umax Opened
 On Friday, January 29, 2021, MUJI Shanghai Umax, MUJI's eighth flagship store in Mainland China, opened with a total area of 3,288.72㎡. This store not only has Café&Meal MUJI restaurant and a showroom for MUJI INFILL, but also provides many products and services such as MUJI BOOKS, Kids Playground, OPEN MUJI and embroidery service.
 Under the theme of "Urban Forest," this store incorporates a variety of natural elements such as wood, stone and plants into the sales floor to provide a pleasant sales environment where customers can feel connected with the nature. Café&Meal MUJI combines hints from Japanese cuisine and lifestyle with the local ingredients and food culture in Shanghai, and delivers the deliciousness of "simple food" through healthy cooking methods. Customers can also enjoy beverages and bread at Café MUJI. What is more, there is a showroom (108.5㎡) for MUJI INFILL, the interior finishing service in Mainland China. By actually showing customers the scenes of living, we wish that our customers could truly experience the "simple, pleasant life" that MUJI proposes.
 MUJI not only sells products that are needed for daily life, but is also paying attention to a variety of issues that society is facing today. It wishes to contribute to the people and society through its businesses. As part of this effort, MUJI cooperated with Beijing Modern Art Foundation (BCAF) and developed a special jute bag with the cooperation of influential designers and artists in Mainland China. This jute bag will be sold together with MUJI products, and a part of the revenue will be donated to the children's public interest project in Mainland China.
 In order to connect people and the city, the "Connecting Market" will be held from January 29 (Fri) to January 31 (Sun). We will invite local creators, local stores and brands, etc. to promote interaction with neighboring residents while selling products. In the future, we will continue to hold such events, and through our communications with customers and local people, we wish to become a store that could truly serve the local community.

MUJI Shanghai Umax
(https://www.muji.com/flagship/shanghai-umax/en/)