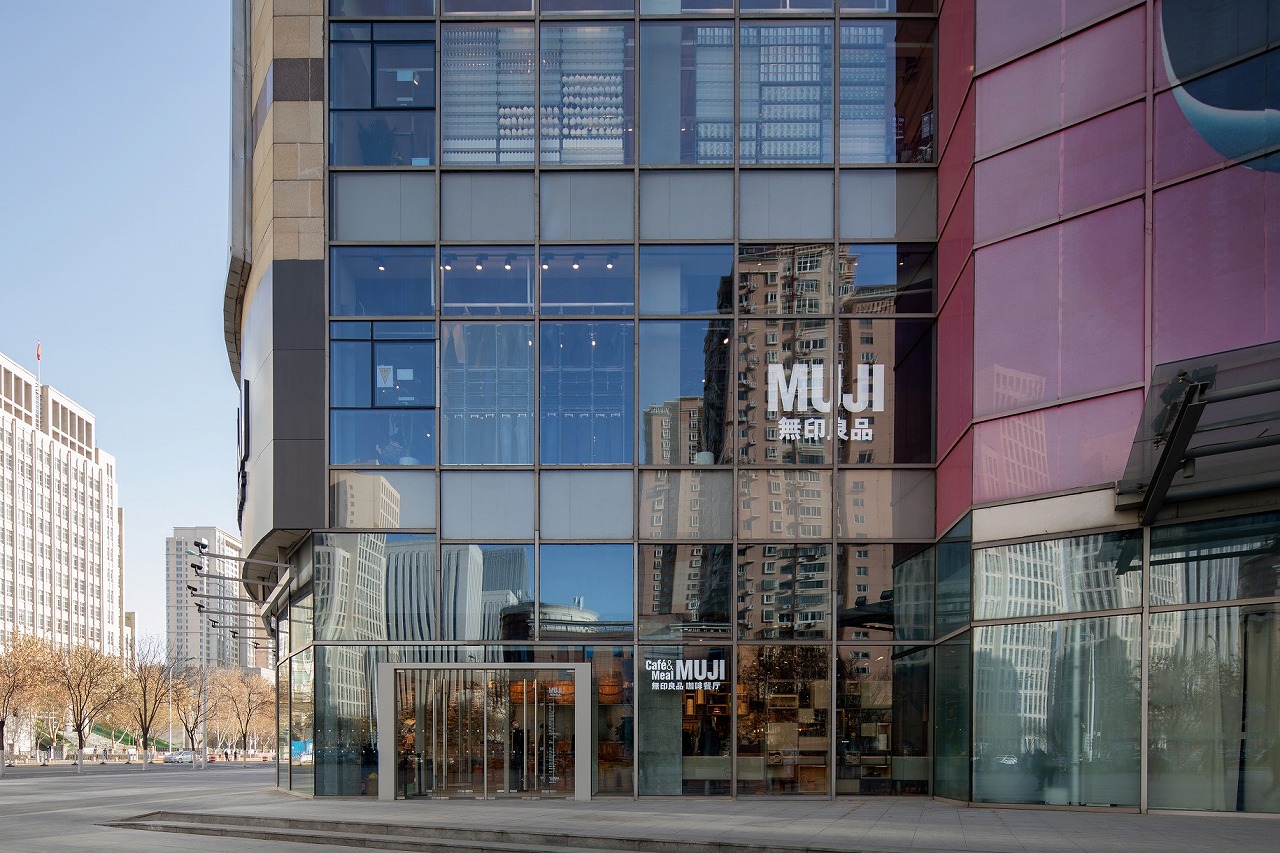 MUJI Joycity Tianjin Opened
 On Thursday, December 24, 2020, MUJI Joycity Tianjin, MUJI's seventh flagship store in Mainland China, opened with a total area of 3,123.14㎡.Together with Café&Meal MUJI and Café MUJI, this store aims to become a platform that connects people and the city by providing products and services such as MUJI BOOKS, Kids Playground and OPEN MUJI while communicating the unique charm of Tianjin.
 The interior of the store applies wood, earth, ceramics tiles and other materials to create an atmosphere that resembles the town and marketplace of Tianjin. Old furniture used in people's homes is decorated in the sales floor, and frames made of reused wooden materials are installed to create a warm environment like home. There is also a rest area in the shape of stairs, so that customers can spend a relaxing time chatting with each other or reading books.
 In order for customers to enjoy shopping with children, friends and family, this store is also equipped with a Kids Playground. Inside the Kids Playground, there is a ball pool full of balls made of fabric cutoffs so that everyone can play and learn together. On 3F, we set up a display area for products developed by the local merchandising departments: home appliances and furniture such as microwave ovens, refrigerators, washing machines, bed stands, and sofas developed in respond to customers' needs. By actually showing customers these products in scenes of living, we wish that our customers could truly experience the "simple, pleasant life" that MUJI proposes.
 From December 24 (Thu) to December 27 (Sat), the first "Connecting Market" was held to sell products such as handmade fabrics, local ornaments, flowers, and antiques. We will continue to hold such events in the future to discover the charm of Tianjin through our communications with customers and local people.