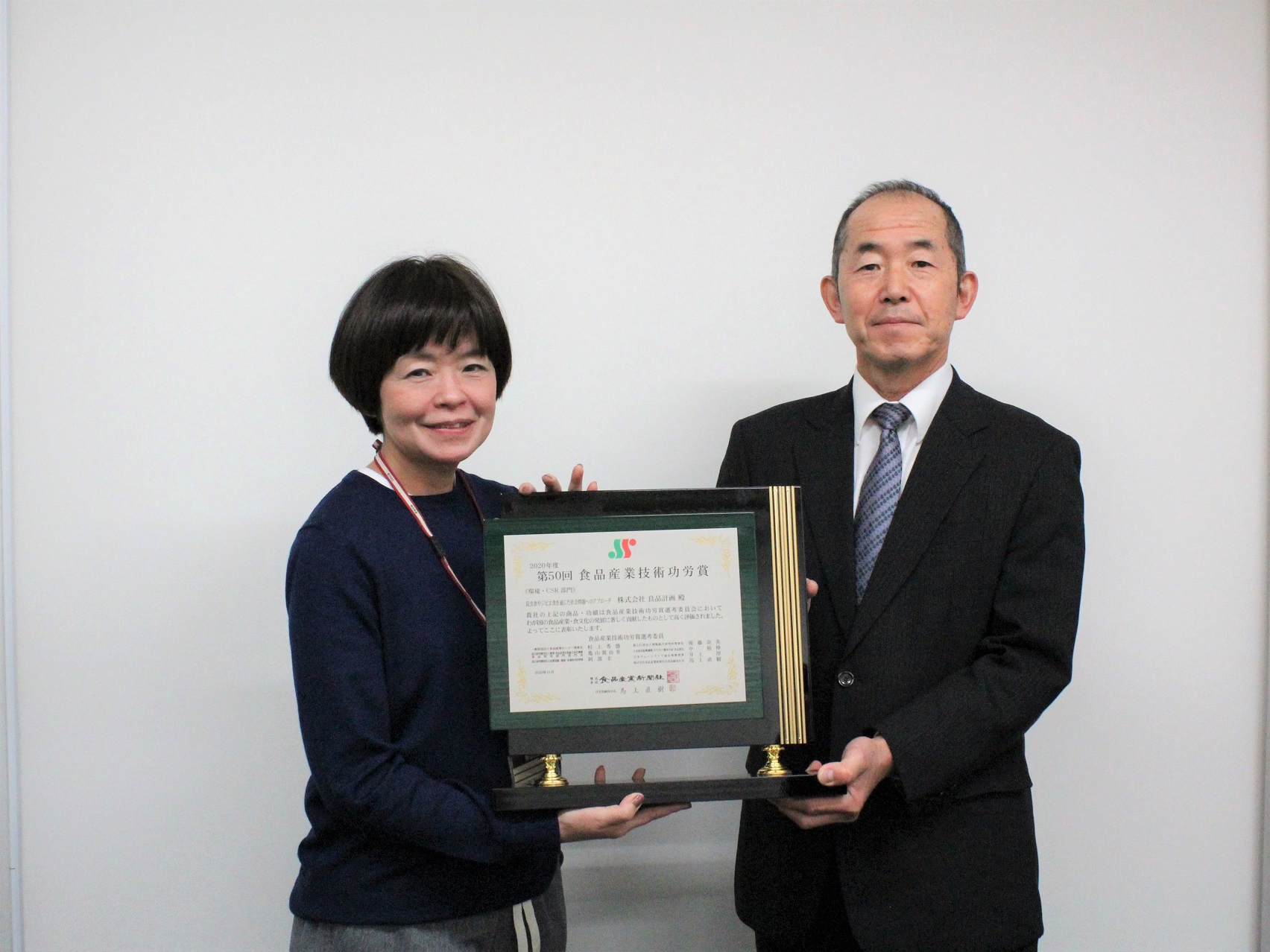 MUJI Received the 50th Food Industry Technology Contribution Award
 The Food Industry Technology Contribution Award hosted by the Food Industry News recognizes companies, individuals, and organizations that have contributed significantly to the development of Japan's food industry. This year marks the 50th anniversary of the awards, and 34 awards were presented in six categories. Ryohin Keikaku was awarded the Environmental and CSR Award for its initiative of "addressing social issues through the promotion of edible insects and gibier (wild game) meat."
 MUJI's "cricket cracker" and "gibier curry" were developed the hope of providing opportunities for people to think about future global food and environmental issues, the conservation of agricultural land, and the current situation in hilly and mountainous areas. MUJI's stance of not only selling products that are needed for daily life, but also focusing on a variety of issues that society is facing was recognized and highly appreciated as contributing significantly to the product industry and food culture.
 This year, the award ceremony was cancelled in order to prevent the spread of COVID-19. However, on Tuesday, December 1st, Mr. Kazuhiko Tomisawa, the managing director of the Food Industry News visited our Ikebukuro Headquarters and presented the award-winning plaque to Ms. Shimazaki, Executive Officer and Head of the Food Division, Mr. Kawai, General Manager of Business Development, Food Division, and Mr. Shingu, General Manager of Merchandise Development, Food Division.
 Ms. Shimazaki commented, "Providing products and services that take into consideration the environment is one of MUJI's core concept since its establishment, so winning the Environmental and CSR Award in the year of our 40th anniversary largely reinforced our confidence. MUJI has been developing products based on the three principles of "selection of materials," "streamlining of processes," and "simplification of packages." As these are regarded a natural responsibility of the company, we do not usually appeal these points in an active manner. However, if this award helps inform many people of 'what is going on at the moment on the earth,' we will be really grateful." We will continue our efforts to deliver MUJI products and services that serve the daily lives of consumers around the world.