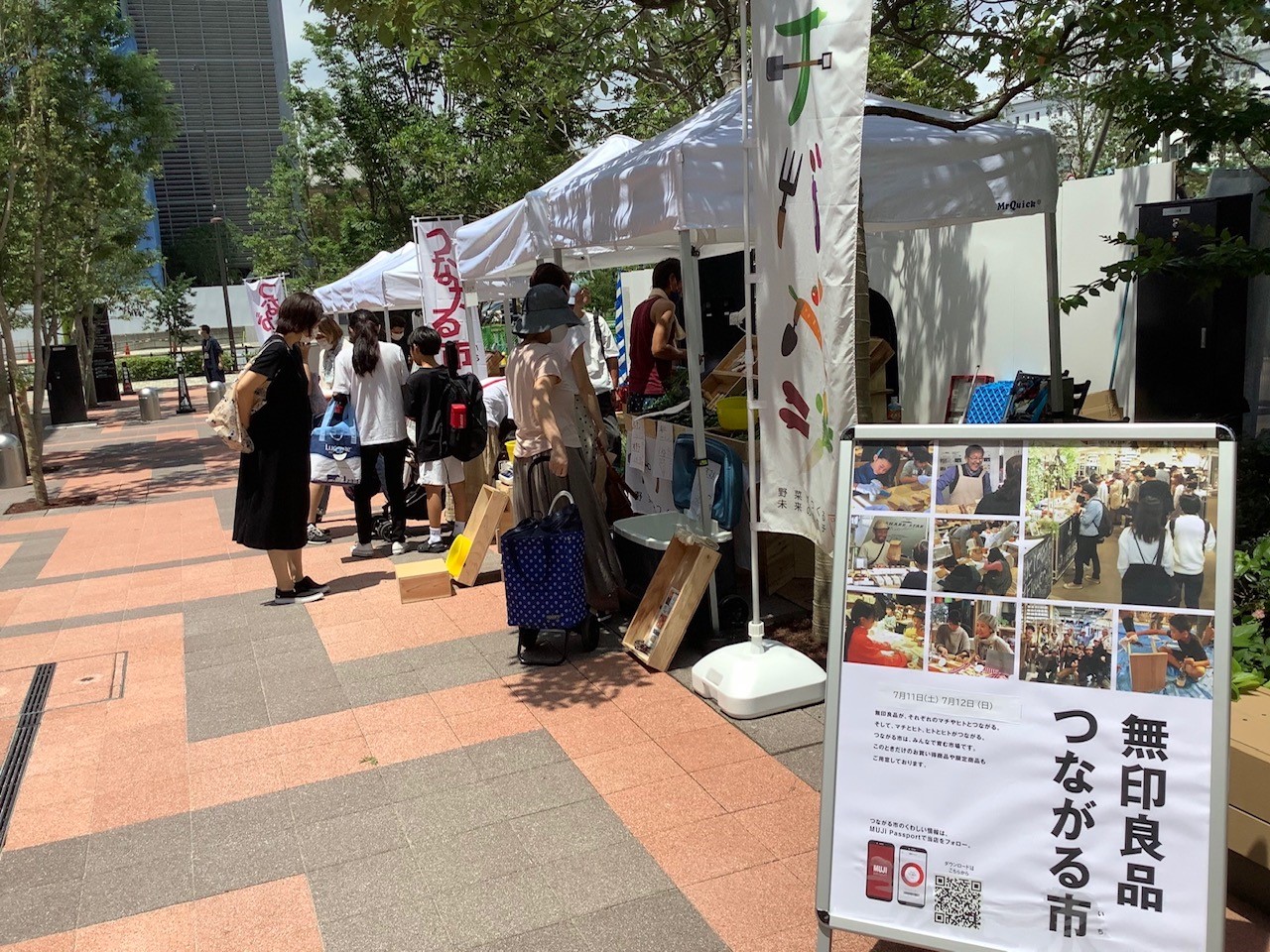 Community Market held at MUJI Tokyo Ariake
 Over the weekend of July 11 (Sat) and 12 (Sun), MUJI Tokyo Ariake held the Community Market, a limited-time market event, in the Season Promenade of Ariake Garden. This autumn, MUJI Tokyo Ariake is scheduled to open as one of the largest stores in Tokyo that enables one to discover and experience the idea of "living".
 The first session of the Community Market event was held by producers, mainly those from Boso area, Chiba Prefecture, with whom we have been working to promote local initiatives. They sold delicious foods filled with the charm of Chiba and held various workshops. Many people from nearby areas came to participate in the event on foot or by bicycle, and they had nice conversations with the producers. Many of them enjoyed the "grasping irregularly-sized tomatoes" and "fan-making workshops" together with their family members.
 Prior to the store opening, MUJI Tokyo Ariake will continue to hold Community Market events with the aim of connecting people to the community and with each other.
 The next event is scheduled to be opened in August. Please drop by at your convenience.
*Information is current as of the date of issue of the individual article.