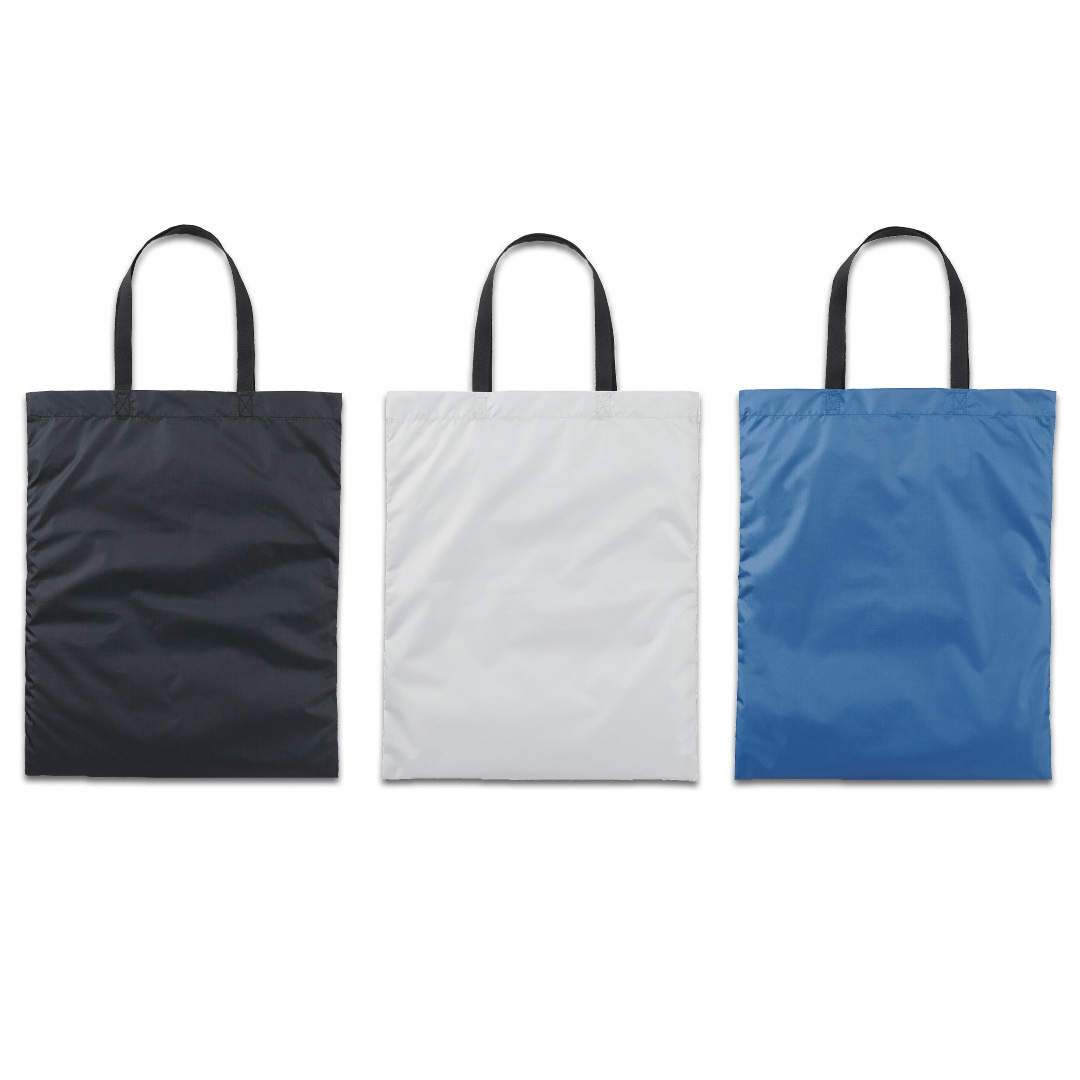 Products/Services
Sustainability
Recycled Polyester Shopping Bags Released
Limited numbers of recycled polyester shopping bags made of recycled materials – released at Friday, July 3rd – are now available for purchase at MUJI stores* in Japan.
The materials used in this product include recycled polyester, which is produced by chemically recycling polyester contained in clothes collected through BRING project operated by JEPLAN Japan Environmental Planning. Based on the concept of "making clothes from clothes," BRING conducts a variety activities from the collection and recycling of clothes to the sales of clothes made from recycled materials. MUJI agrees with this idea and began participating in the project since 2010. The recycled polyester shopping bags are the first produces that we developed making use of the recycled resources collected from BRING after a long time of trial and error. The bags are in A3 and A5 sizes, and are developed in three colors: black, light gray, and blue. Please use them as a My Bags for taking your goods home.
MUJI aims to achieve a better relationship with the nature. It has been, and will always continue its effort to promote the recycling of natural resources and the reduction of waste.
*Some stores are excluded. Please contact the store staff for more details.
100 Good Things: Textile Recycling
*Information is current as of the date of issue of the individual article.