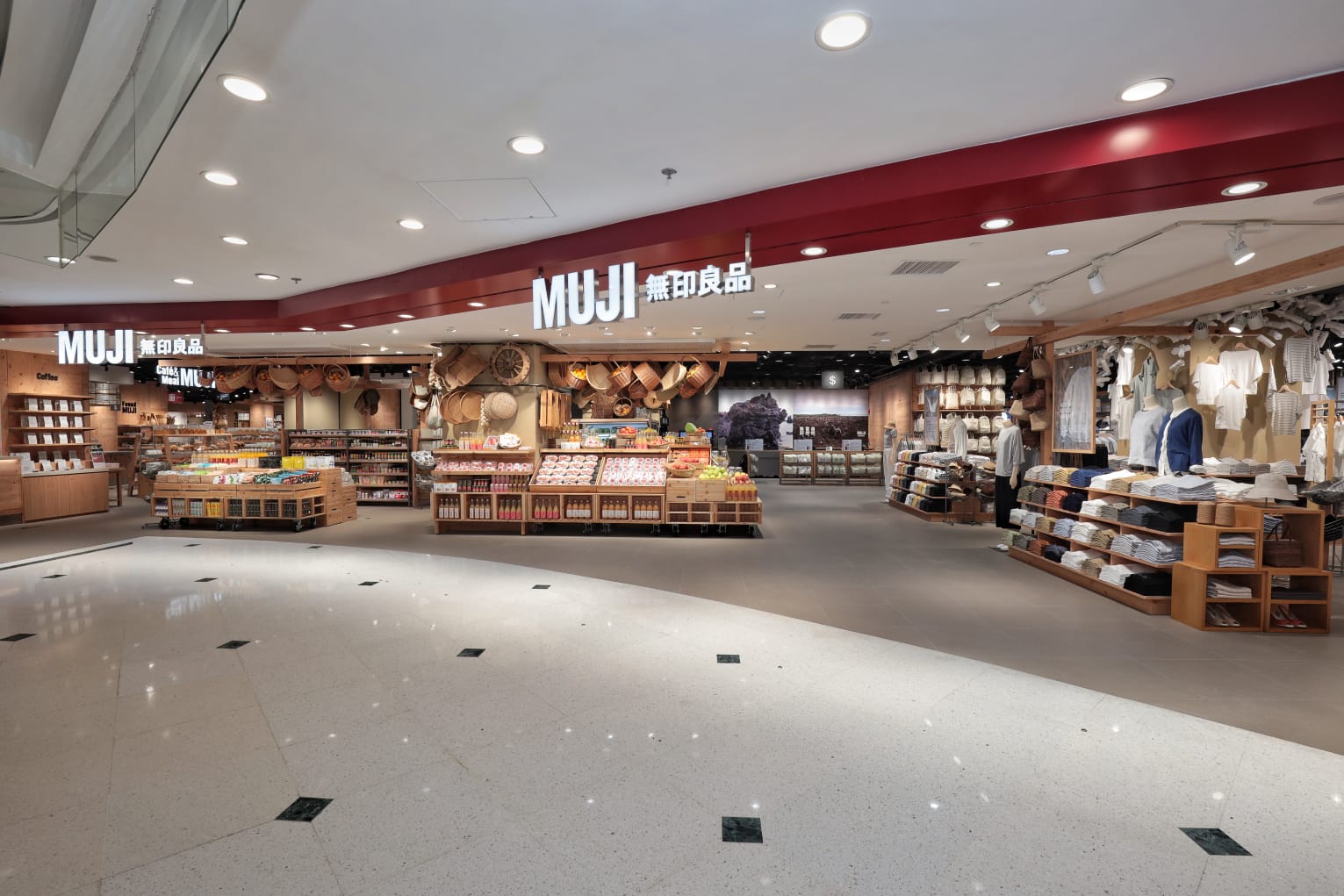 MUJI Telford Plaza Opened
The Largest MUJI store in Hong Kong, MUJI Telford Plaza, has opened on Monday, June 22nd.
This store is located in Kowloon Bay, a densely-populated area and a major cluster of the Kowloon East area. Being the first MUJI store in HK that focuses on food, this store develops new products and services related to food in order to arouse customers' attention towards the origins and producers of our food, thus contributing to a closer relationship between people and people, and people and the natural environment.
Café&Meal MUJI offers meals that bring out the original taste of the ingredients, as well as hand drip coffee, bakery, lunch boxes and takeaway menus. In addition, several new food offerings, such as Food Market that introduces farm-to-table items and Tea & Rice Ordering service, are also available at this store.
Meanwhile, the store features the most comprehensive merchandise range and services, such as MUJI BOOKS, Found MUJI and the first Embroidery service in Hong Kong.
 MUJI Telford Plaza will continue to provide daily goods that are truly fundamental to day-to-day life.
*Information is current as of the date of issue of the individual article.