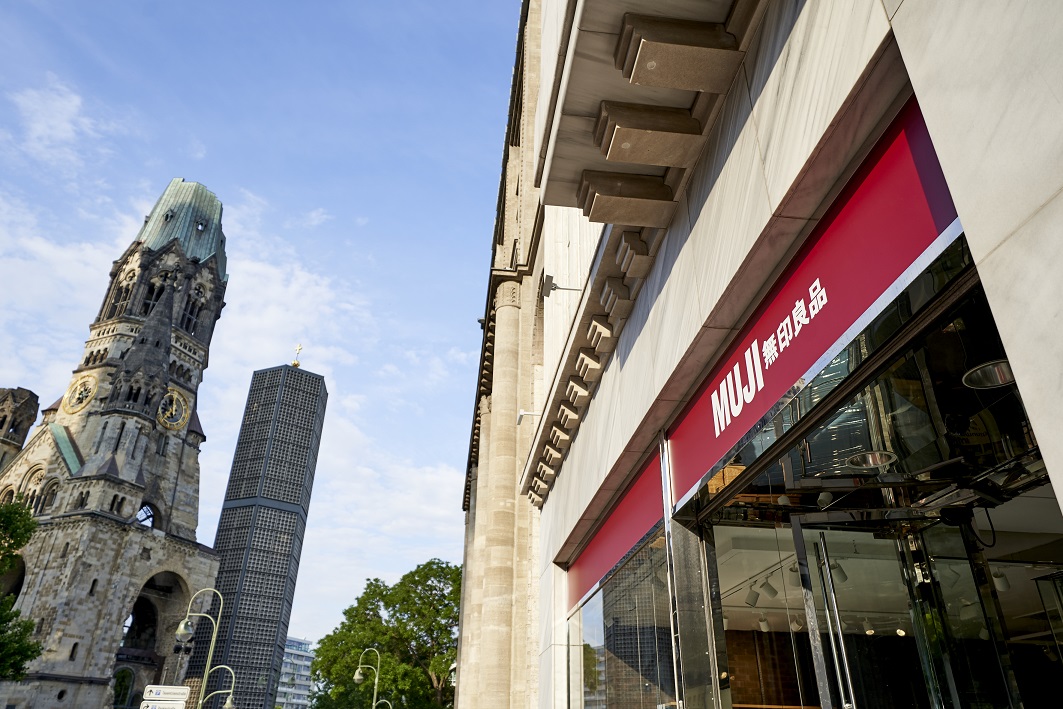 MUJI Berlin Ku'damm Opened
MUJI Berlin Ku'damm, MUJI's flagship store as well as the largest store in Germany, has opened on Thursday 18th June in the Ku'damm area of Berlin, the capital city of Germany.
Ku'damm area is one of the most famous shopping areas in Germany, attracting not only local residents but also many tourists. The building in which MUJI opens its store – Marmorhaus – has a history of more than 100 years. The sales floors of MUJI Berlin Ku'damm spread over four floors from the basement floor to the second floor.
In addition to providing a wide range of daily necessities such as clothing, household goods and food items, the flagship store collaborates with over 20 German companies to sell their locally produced pastries and sweets, drinks and homeware. It is also the first store in Germany to introduce MUJI BOOKS.
MUJI Berlin Ku'damm aims to become a platform rooted in the local community that continues to communicate the charm of Berlin to more and more people.
*Information is current as of the date of issue of the individual article.