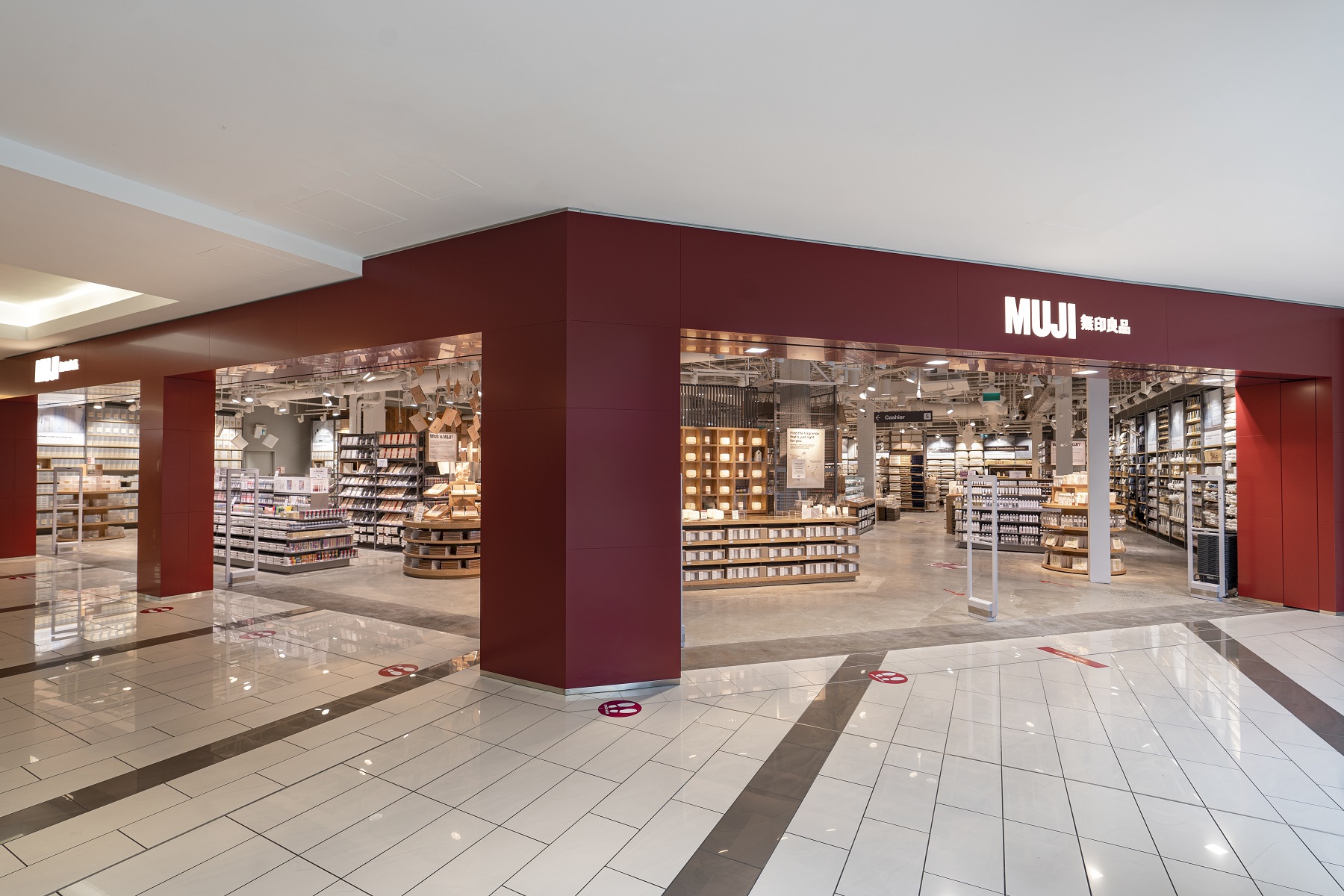 MUJI Guildford Town Centre Opened
On Friday, June 5th, the 9th MUJI store in Canada – MUJI Guildford Town Center – has opened in Surrey, a city in the province of British Columbia.
Guildford Town Centre, which MUJI opens its store, is a suburban large-scale shopping mall 30-minutes' drive from downtown. Being the largest MUJI store in Canada's western area that handles a wide range of products from daily household goods, clothing to food items, this store aims to serve the daily lives of people living in the local community.
In addition to the existing services such as Aroma Bar, Stamp Counter and Embroidery Service, MUJI Guildford Town Centre also offers fabric printing service, giving customers another way to personalize selected MUJI textile products such as t-shirts and tote bags. In order to support customers' everyday lives and to meet their wishes of "I want to do this" or "I wish this could be done", Interior Advisory service and Styling Advisor service are also available at this store.
We place the highest priority on the health and safety of our employees and customers, and in order to prevent the spread of COVID-19, various measures have been taken on a daily basis such as limiting the number of customers in the store. Although we do not hold face-to-face workshops for the time being, we are planning to hold online workshops by inviting specialist lecturers, local coffee shops, artists, etc.
By providing customers with good products, good services and good environment, MUJI Guildford Town Centre aims to become a store that local residents would be happy to visit anytime and enjoy shopping. We look forward to serving you at the store.