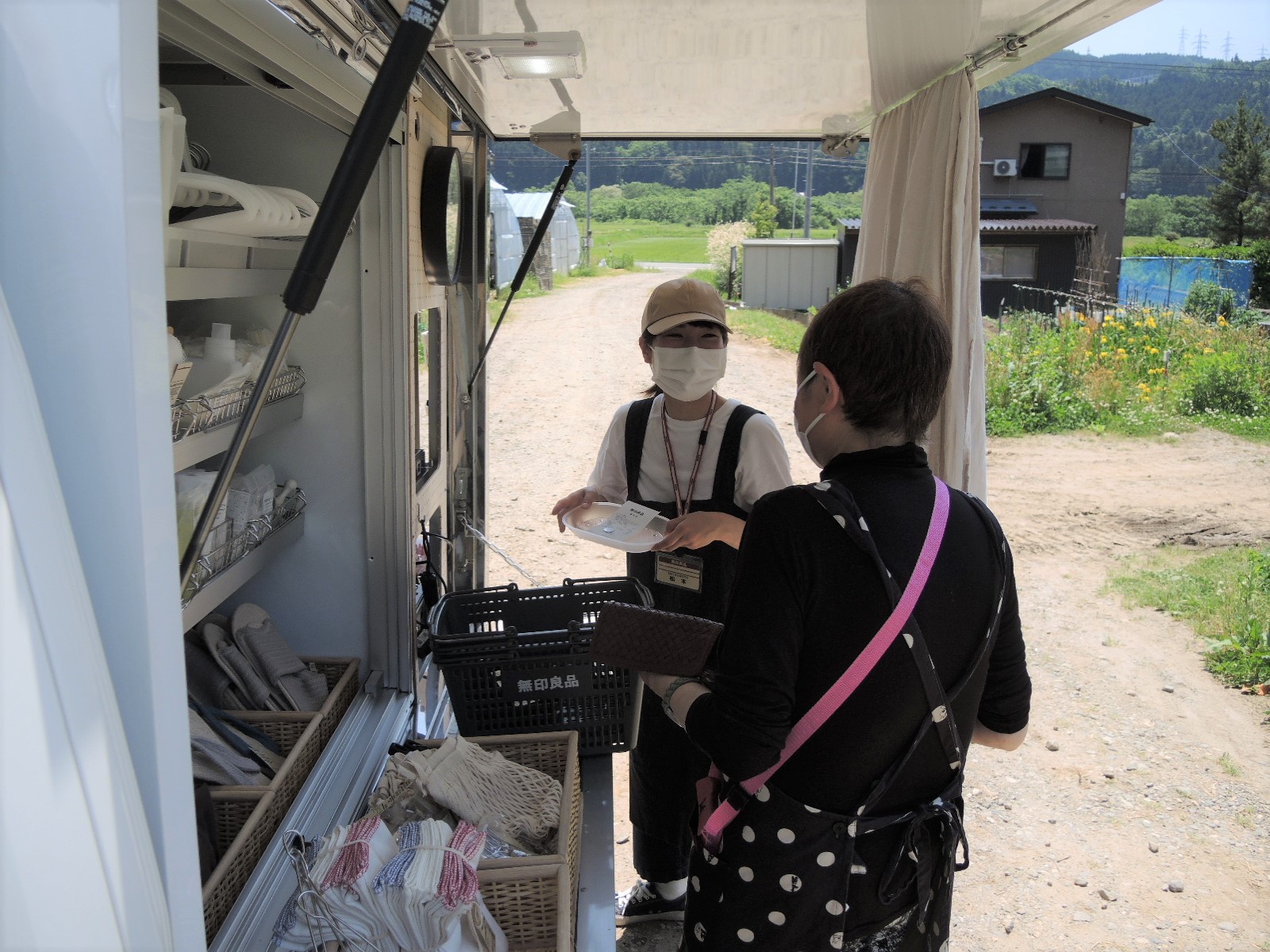 Sakata Project Officially Started
The partnership agreement signed by Ryohin Keikaku and Sakata City in Yamagata Prefecture in July 2019 to promote regional revitalization has officially started.
The Sakata Project, which is commissioned by Sakata City with the purpose of improving the vitality of mountainous areas, was launched as a result of the internal training program "Lifestyle Organizing School" held in Sakata City in the summer of 2019. Seventeen employees who applied for the "Lifestyle Organizing School" visited Sakata City, and through interactions with local residents and local government officials, they complied a project plan for improving life in the area and presented their proposals to the city's mayor.
As the first step of the Sakata Project, on Thursday, June 4, we launched the "Mobile Sales with Lightweight Truck" by our employees. Mobile Sales is conducted in four districts of Nikko district, Osawa district, Kanonji district and Ichijo district, including the mountainous areas. In these areas where birthrate is declining and the population is aging, through the sale of MUJI products, we want to find out the problems that residents are facing in their daily lives and come up with ways to solve them. We aim to form connections among people through our business and create a sustainable community where people can help each other – one that is easy to live in.
The project manager says with a smile: "Many people, including the local people, supported and cooperated with us before this project got started. Thanks to their support, we are finally able to stand at the starting point. I would like to utilize mobile sales as an opportunity to revitalize the Sakata City. I would like to be more than just one 'MUJI staff' and a 'customer'. Instead, I would like consider myself as 'one of the residents of this area' who truly contribute to the local community." Please stay tuned with the latest news about Sakata Project.