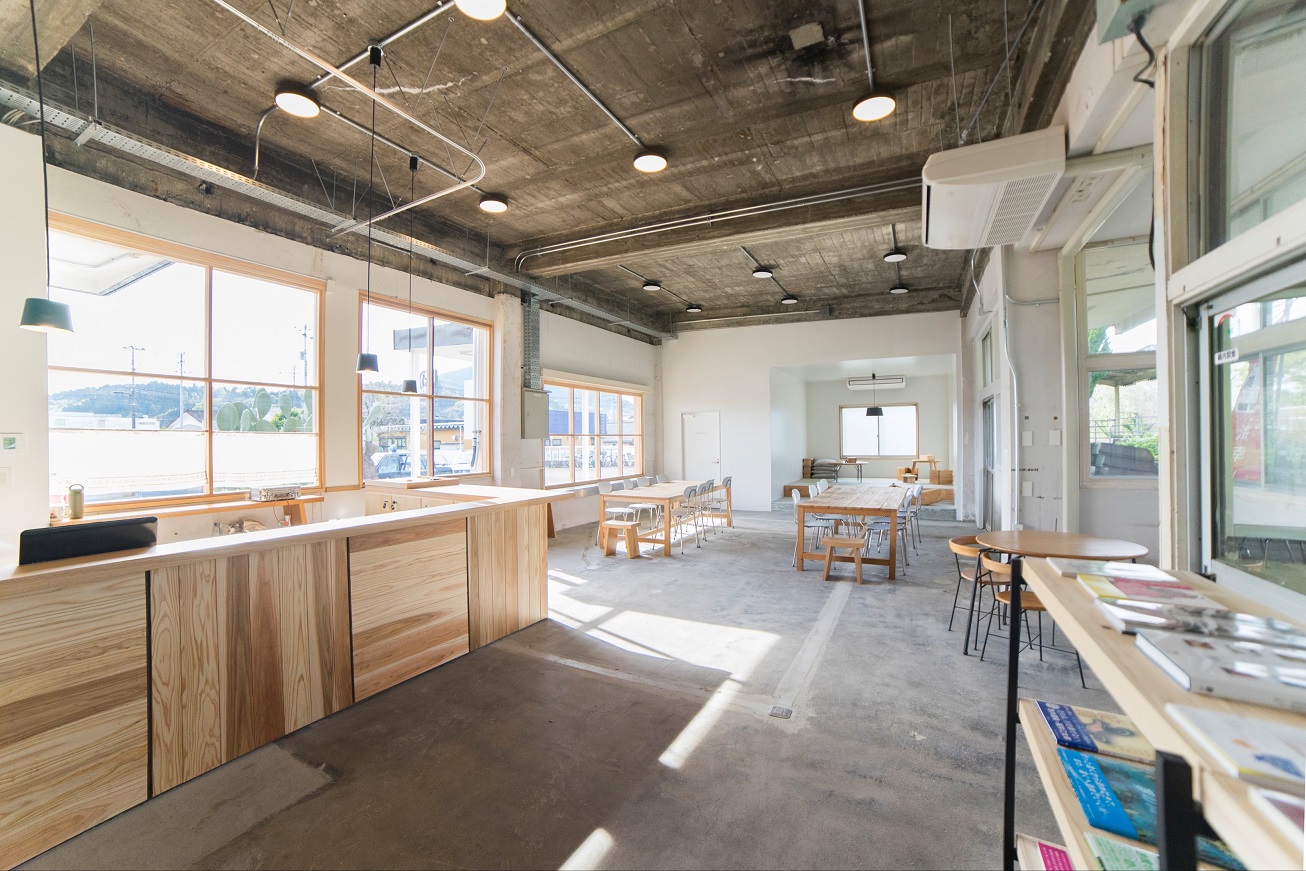 MUJI participated in the renovation of the station building at Nichinan Station in Miyazaki Prefecture
The station building of the Nichinan Station, which is the gateway to Nichinan City in Miyazaki Prefecture, was renovated on March 31 and reborn into a place for local residents to gather. MUJI has cooperated with Nichinan City and local companies, in terms of planning for the renovation and holding hearings and workshops for local residents.
When renovating the station building, from October 2019 to February 2020, we held workshops for high school students, who could be the main target group, and conducted a questionnaire surveys for high school and elementary school students in order to gather their opinions on how to use the station building and how to design the space. Based on the opinions gathered through these activities, the new station building provides a new community space that is freely accessible to local residents, in addition to the waiting room that have been used to date.
Within the community space, we set up a free-for-use learning space, which was required by many students, in order to make effective use of the waiting time for trains. What is more, in response to the opinions from the child-rearing generation, we created a Japanese-style common room by placing tatami mats on a low platform, so that people with children could also feel free to make use of it. In addition, some of the exterior and window frames are made of a local specialty, Obisu cedar, to present a warm appearance.
The person in charge from Social Good Business Unit who promoted the renovation of Nichinan Station told us, "I participated mainly in the planning part of the renovation of Nichinan Station, but I was overwhelmed by the power of the local people to change the place through interviews, ideas and designs. From now on, I hope that we will be able to gather opinions on the sales potential of local products, and how to use them in order to develop the station building into a better place."
In the future, Nichinan Station aims to become a hub for regional revitalization by utilizing the station building not only as a station, but also as a place for events and other activities. MUJI will continue to contribute to local communities through public designs such as designs for "stations" and "parks", in order to meet our goal of achieving a "simple, pleasant life" and a "simple, pleasant society". Please stay tuned for the future initiatives.
*Information is current as of the date of issue of the individual article.