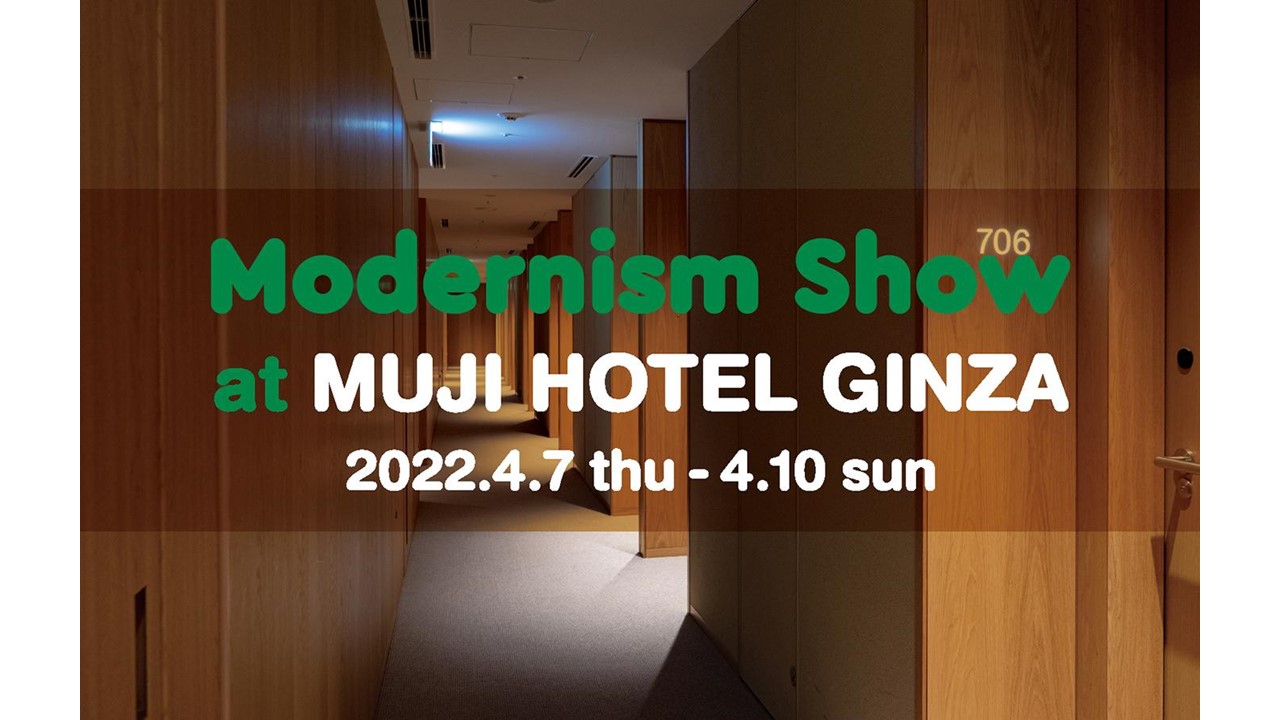 30 vintage shops and galleries across Japan to open store at Modernism Show in MUJI HOTEL GINZA from April 7 to 10
 Modernism Show is the finale of "TOKYO MODERNISM 2022" where vintage gallery and store owners from across Japan put forth their best collection from around the world on sale, including chairs, sofas, tables, desks, cabinets, and art objects of mid-century modern design from the 1940s to the 1960s.
 TOKYO MODERNISM 2022, held from February 25 (Friday) at ATELIER MUJI GINZA (6th floor of MUJI GINZA) and IDÉE TOKYO, introduces 1940s to 1960s product design (modern design) as art and presents new experience with vintage. It is the fourth exhibition of the "Life in Art" project to expand art based on the theme of everyday art.
 Modernism Show is held for a limited time from April 7 (Thursday) to April 10 (Sunday) in the guest rooms on 7th and 8th floors of MUJI HOTEL GINZA, providing a rare opportunity to shop at 30 stores from across Japan spanning from Aomori in the north to Fukuoka in the south, and to meet each unique owner all in one day.
 Ticket must be purchased in advance to enter the exhibition.
For more details, please visit the Modernism Show website below.
https://www.idee-lifeinart.com/exhibition/tm2022/show/index.html
We look forward to your visit.
■Event Period
April 7 (Thursday) to April 10 (Sunday), 2022
■Venue
MUJI HOTEL GINZA (7th and 8th floor)
3-3-5 Ginza, Chuo-ku, Tokyo
https://hotel.muji.com/ginza/ja/
▼Website
・Modernism Show
 https://www.idee-lifeinart.com/exhibition/tm2022/show/index.html
・Life in Art
 https://www.idee-lifeinart.com/index.html