Our Business
MUJI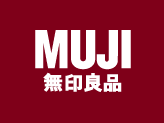 In 1980, MUJI began selling products designed from a slightly different viewpoint than our competition, introducing the world to the concept of lower prices for a good reason. Since that time, the company has always focused on the selection of quality materials, attention to production details, and minimal packaging, growing into a brand boasting nearly 7,000 perfectly functional products. In 1983, MUJI launched its first store in Aoyama, Tokyo, and today we operate stores throughout Japan and the world. We are focused more than ever on creating a better in-store environment and improving our staff customer relations skills to provide an enjoyable buying experience for our customers.
The Café&Meal MUJI

The MUJI Café&Meal division operates Café MUJI, offering cuisine, desserts, beverages and more. Café MUJI insists on quality, seasonal ingredients, focusing mainly on the natural flavors of vegetables.
MUJI Campsite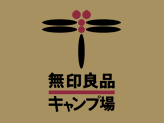 Minimal services, with Nature providing all the rest. That's the operating concept of MUJI Campsite, which operates three campsites: The Tsunan Camp (Tsunan city, Niigata Prefecture), the Minami-Norikura Camp (Takayama city, Gifu Prefecture), and the Campagna Tsumagoi Camp (Tsumagoi-mura, Gunma Prefecture). Besides the camp sites themselves, MUJI manages the surrounding forest lands of those three locations (about 230 hectares in total). Activities include outdoor classrooms with guest lecturers from the local community, creating stronger ties between our camp operations and the local populace.
MUJI HOUSE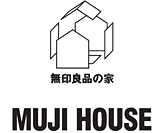 MUJI House Co., Ltd. approaches the house as a container for the home. The MUJI HOUSE is a safe, free space in which the shell (skeleton) provides a flexible framework for the interior (infill), providing a way for families to change and rearrange their living space as freely as they want to change their attitudes toward lifestyle. Today, MUJI HOUSE offers two award-winning models to choose from: The House of Wood (2006 Good Design Gold Award Winner) and the House of Windows (2008 Good Design Gold Award Winner).
IDÉE

IDÉE designs and manufactures original furniture and interior decorations,accessories, antiques, curtains, and rugs.
Besides selling physical goods, IDÉE is engaged in production, consulting, and design related to living, retail, and other spaces.
As an extension of its total lifestyle business, IDÉE also develops and manages green/environmental businesses.